I think garland is one of the simplest decor items but can also be one of the prettiest. Whether strung along a mantle, wrapped around a staircase or just draped across the wall, garland makes a great statement and is such an easy way to decorate. I love all handmade garland. You can pretty much make garland out of anything these days: yarn, paper, fabric, etc. I wanted to make something easy that I could use to decorate the tiny railing we have on our steps.
I found this tutorial by one of my favorite bloggers, Nicole from My oh My. It's a very simple garland made from felt cut into the shape of leaves. I liked the idea of using different shades of green felt. I took my own spin on her version and opted to use a silver yarn to string the leaves and a red yarn to make pom-pom 'berries'. Felt is so inexpesnive and I already owned the yarn so this quick project cost me next to nothing.
I may squeeze in another one or two garland projects before the holiday gets here. There are so many great DIY garland ideas on Pinterest. The best part is with just a swap of color or change the shape, most of these can be altered for other holidays, too.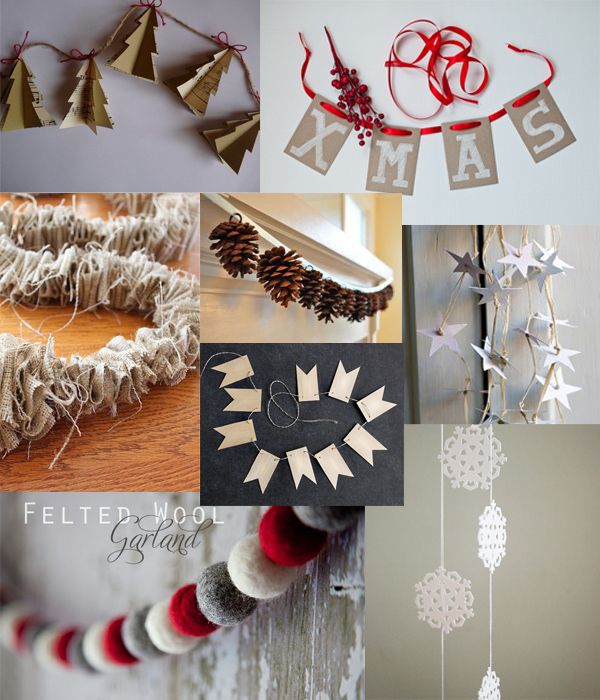 What's your favorite garland?