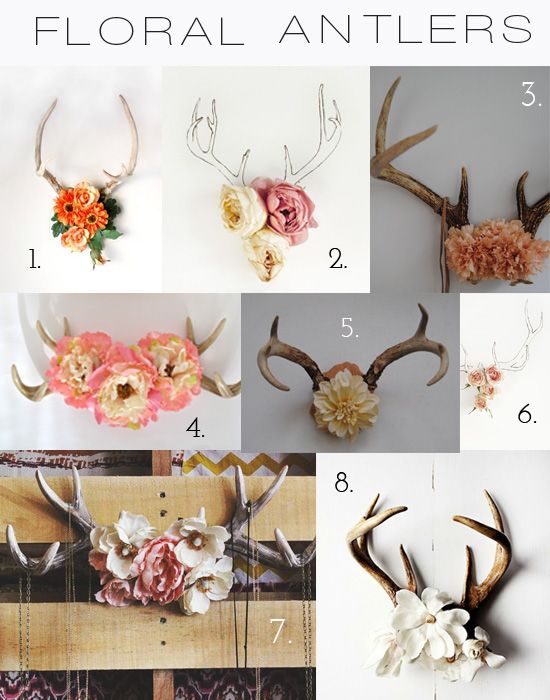 It seems wildlife is making the rounds in the home decor world. Moose, deer, foxes, antlers, feathers and other animals (and animal parts) are popping up in everyone's home.
About two weeks ago I scored a set of antlers from a coworker (after posting a desperate plea on Facebook). I was thrilled to walk into my office the following day and find two beautiful antlers on my desk. Since then I've been debating how I want to use them in our home. Of all the ideas I've seen around the web, my favorite is pairing antlers
and flowers.
There is something about the contrast of the solid, rough antlers and pretty, soft flowers that appeals to me. I picked up a few different types and colors of (fake) flowers and plan to get to work this weekend creating my own floral antler display.
How are you incorporating the forest life trend in your home?