In our previous house I was never one to have a ton of personal photos on display. Not for any particular reason, it just wasn't my taste preference for that space. Since we moved (and since we added a little Mila-bean to our family), I have wanted to have more and more family photos to personalize our home. It's funny how your style and taste changes when you have a fresh blank slate to start decorating. I recently ordered this acrylic photo block from Tiny Prints and have had a blast trying it out in different places in our home.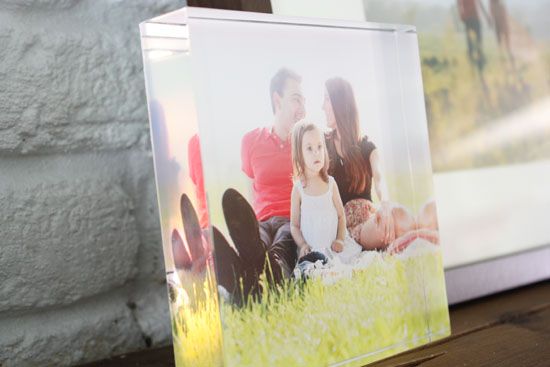 The photo I chose for the acrylic block was one from our family photo session we had just over a year ago. While I wanted to use a photo that included our whole family, we only have maybe three photos of the four of us, all of which I already have framed and on display in our house. I still cherish the photos we took with just Lucy that day and like to have a few of them on display as a great memory.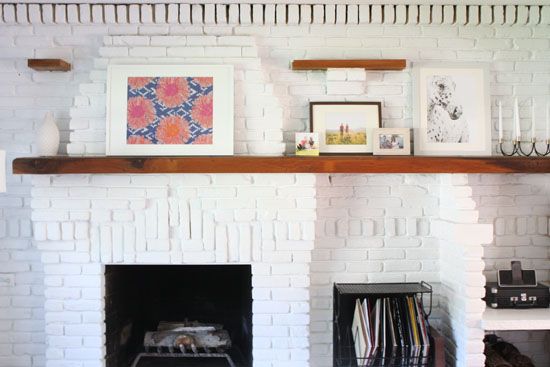 I currently have the photo block on display on our mantle with a few other favorite photos of mine. What I love most about the photo block is that it is so versatile. The block itself is about an inch thick so you don't need to prop it against anything to stand. It's a clean addition to the mix of frames photos already on our mantle. I'm a fan of mixing different sizes, colors and finishes with my frames and this added an additional element with the clear acrylic and compliments the existing frames.
If you prefer, there are a ton of additional options to add to your block including your family name, a quote and even some colorful decorative accents. I chose to stick with a simple photo only. They also come in 5"x7" and 7"x7" options. Even though it's the smallest photo I think the photo block stands out even more than the two large frames. With the thickness of the acrylic and the lack of frame the photo truly becomes the main focal point without a matte or frame as a distraction
.
Of course before finding it's home on our mantle I tried a number of different places to put this photo block.
We get some good light from the french doors in our kitchen so I propped it up on our counter along with a houseplant. It's bold enough that the block could actually stand on its own in a space without needing something to compliment it.
Coffee table styling is always fun. Your guests' eyes will always goes to what is sitting on your coffee table as it becomes the main focal point in a sitting area. I liked the look of the photo block on top of a stack of books and paired with a smaller decorate accent like this little closed container from Anthropologie.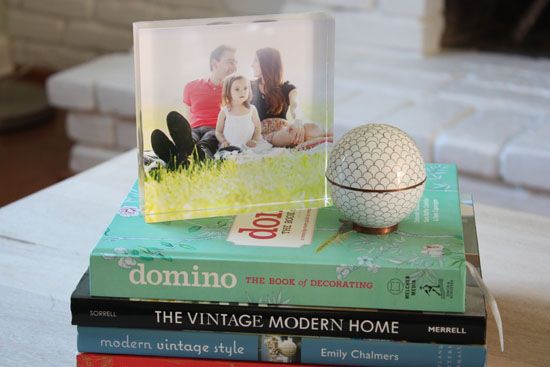 Because of the thick clear glass, the photo block looked gorgeous on our bright kitchen window sill paired with a few freshly picked flowers in my 'mommy vase' - a birthday gift I received from my mother-in-law specifically for flowers picked by little hands. It's a little hard to tell from this photo but with the natural light coming in through the window, the photo was brighter and bolder than it looked in any other place.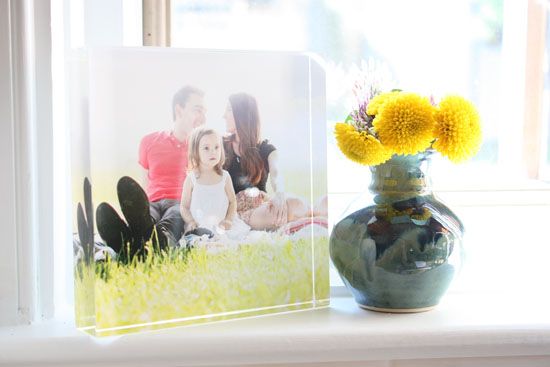 I also like the idea of using the block as an office desk accent. I tend to have a lot cluttering up my desk and it was nice to use this as a catchall paperweight. Once of my favorite things to do when decorating is use something in a way it might not necessarily have been intended. I had it holding down some of my very important Gap and Old Navy coupons/reward dollars. Don't want to ever lose those, they are like gold for a mom when it comes to shopping for kid's clothes.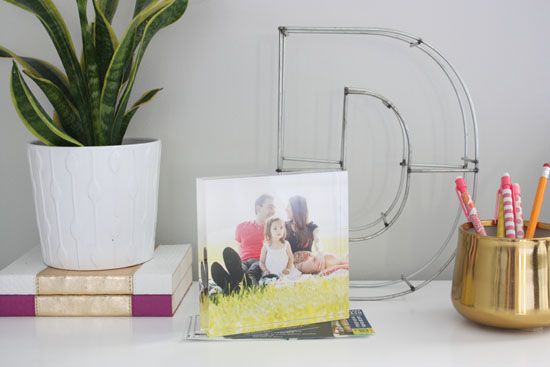 For now the block will remain on our mantle, but I'm excited at the thought of moving it around the house and using it in different places since it really is so versatile. Eventually once we get new professional photos taken of our family I'll definitely be ordering another one that includes Mila. This one may in turn end up in Lucy's room as I like the idea of her having some memories from when we were a family of three.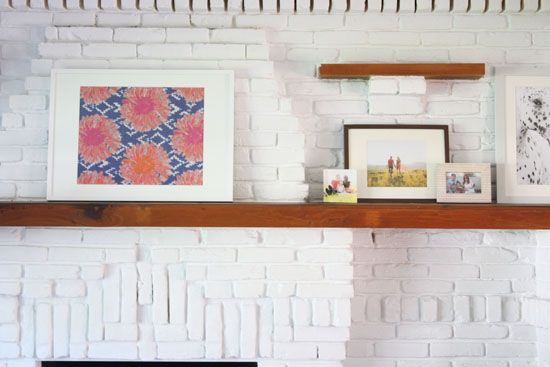 When you think of Tiny Prints, do you just think of invitations,cards, etc? Did you know they are expanding with a selection of home decor items, including the most adorable custom pillows? Check out the variety of options for these fun photo blocks as well as the other products Tiny Prints has to offer!