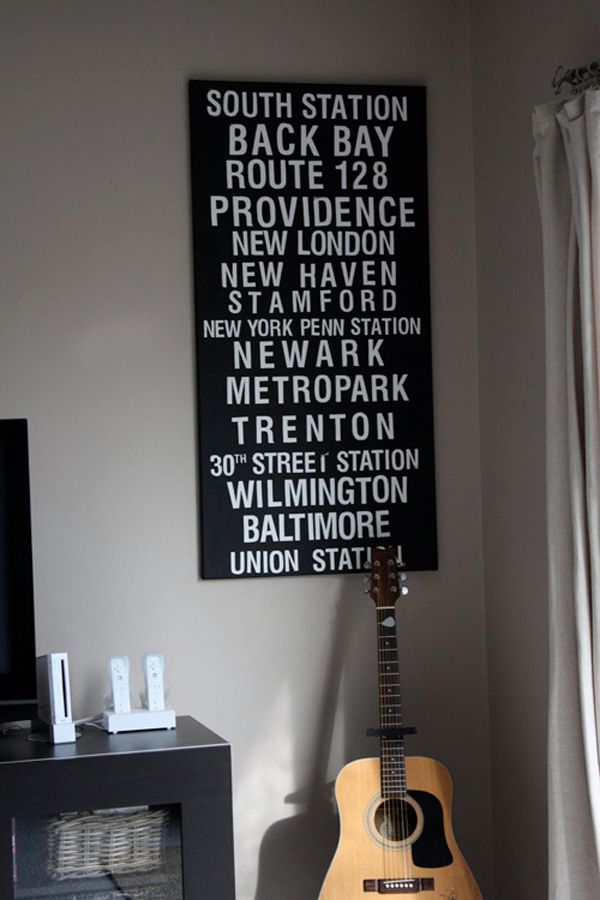 In order to do this project you need:
- basics: ruler, pencil, scissors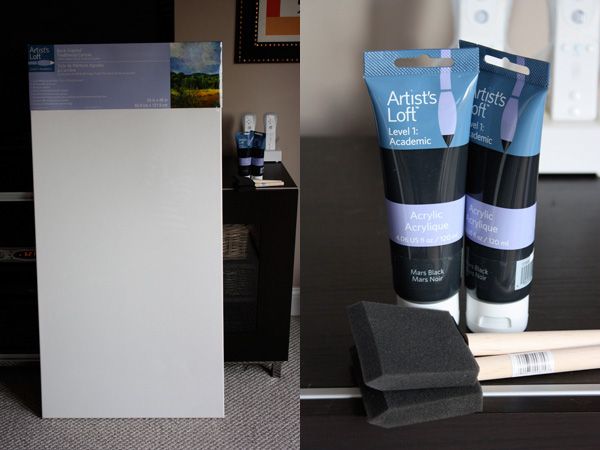 I purchased my supplies from Michaels.
The canvas was $29.99, plus I had a 40% off coupon = $18.00.
The acrylic paints were on sale from $3.99 to $1.99. I purchased two, although I ended up only needing one tube. I also grabbed two brushes for $.79 each (but again only used one). I already owned the label paper from a previous project so that didn't cost me anything.
As I mentioned before, I let Jordan choose the train stops for the sign. Since he's such a huge Red Sox fan and we've taken a number of trips to Boston over the years, he chose the Region Rail like that runs from Union Station in DC to South Station in Boston.
I played around with my layout on Photoshop. I knew I wanted to mix and match the sizes of each line, depending on the length and number of words. Once I was satisfied with how everything looked, I took note of the fonts from each line and moved everything into Microsoft Word so I could print sheets of letters on white label paper. (Font I used was "Milford Condensed Bold.")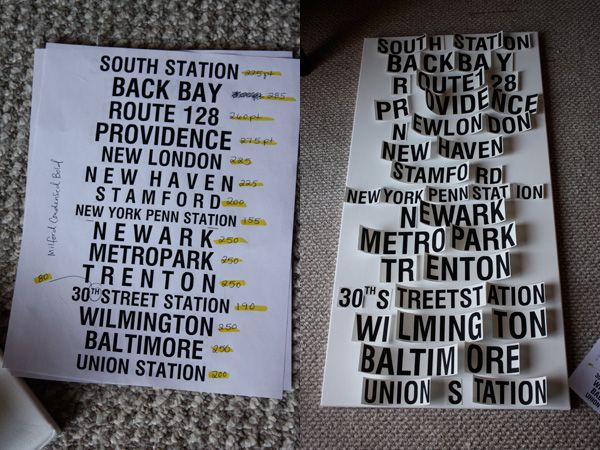 I played around with my layout to make sure things fit how I wanted. Once I was satisfied, I proceeded to cut out each letter. I'm quickly learning that I have a tendency to take on projects that contain a lot of tedious detailed work like this. But I honestly don't mind plopping on the couch and cutting out letters or fabric circles while I watch a movie.
Using a level I made guide lines for each train stop and began the long peel and stick process. Even with the pencil lines I had a hard time keeping all of the letters straight.
Since I used a basic sticky paper that would be easy to peel back off, we placed the canvas face down over night and put some heavy books on the back to secure the letters for painting.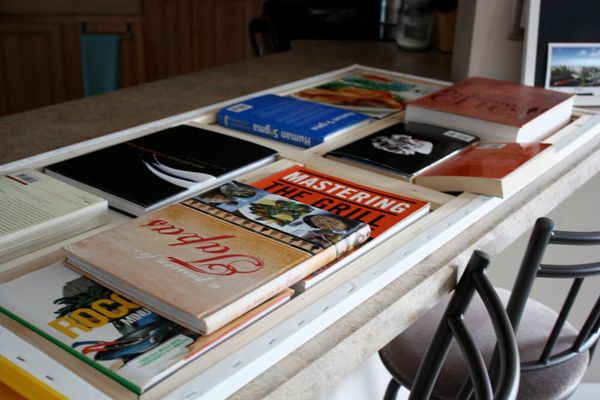 After the letters set overnight, it was time to paint the canvas. One tube and two coats of black acrylic paint did the trick.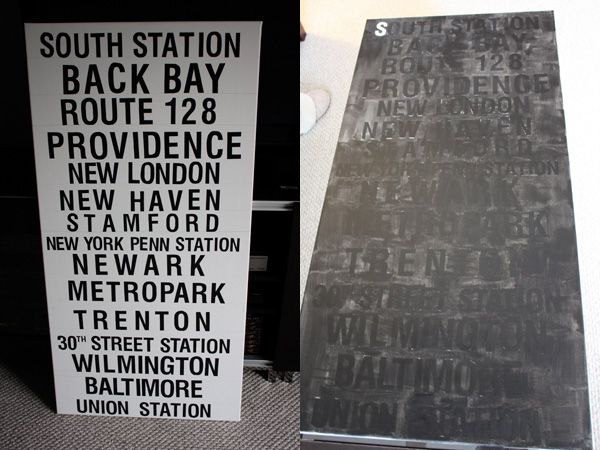 I got a little nervous when my first paint stroke resulted in a letter peeling off. I had to switch my paint technique and go very slowly in order to avoid this happening on the rest of the sign.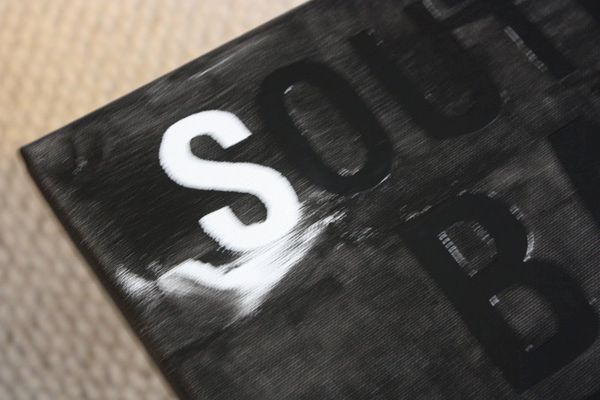 After a few hours of drying, the last step was peeling off the letters and hanging the sign.
Below you can see a part of the sign where the paint bled underneath the letter decal. Jordan and I both agreed we liked the imperfections on the sign.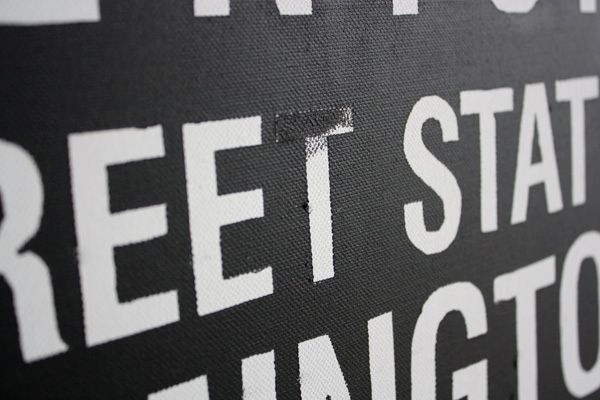 In the end, I spent half as much money to create this sign as the Homegoods version I saw. I spent about $26 and didn't even use all the supplies I purchased. I'm even happier with my sign than the store-bought version. Because Jordan chose the train stops that represented our trips to Boston, this version has more of a sentimental value to us.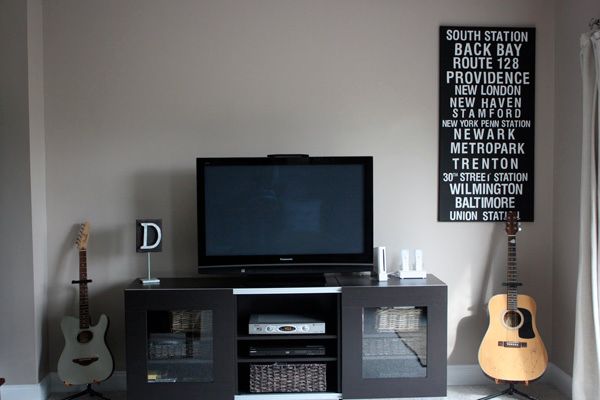 EDIT: I made a second sign. Check it out here.