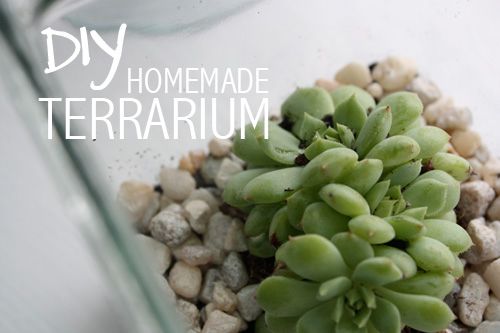 The weather hasn't been cooperating for me the past two weekends to get much progress done on the pallet. Cold, gloomy and rainy conditions do not bode well for outdoor spray painting. So I took last weekend to do a little indoor plant project and make a terrarium for the succulents I purchased a few months back.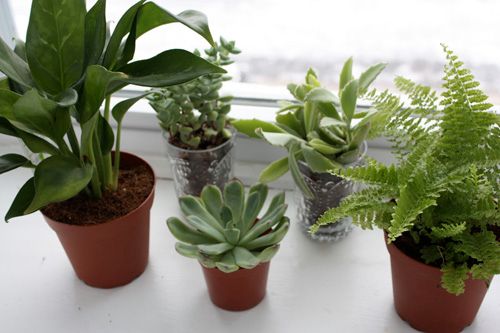 For the past few weeks the plants have simply been living in the windowsill in our bedroom. I put two of the succulents in little Anthropologie drinking glasses, but other than that they've been living in those plastic terra cotta colored planters.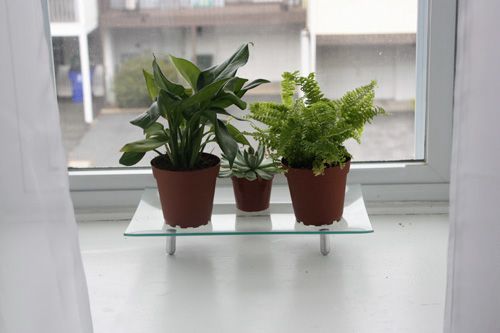 I've had these hurricane glass candle holders in Jordan's window forever. So long I even forgot they were in the window sill. Obviously it's been quite some time since we've used the candles, so I opted to ditch the candles and reuse the hurricane glass for my terrariums. I also had some leftover vases from flower arrangements Jordan send that I decided I could put to good use in this project, too.
I hit up Home Depot and purchased some stones as well as cactus soil.
While I was there I couldn't help but snag a few more tiny succulent plants.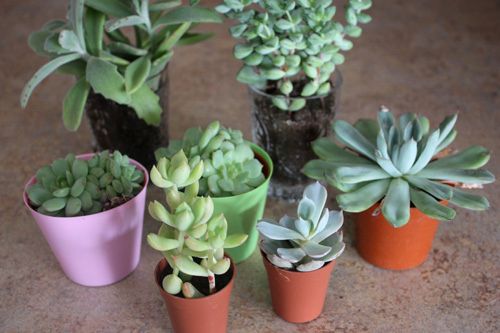 I got to work building my terrariums. First a thin layer of the small stones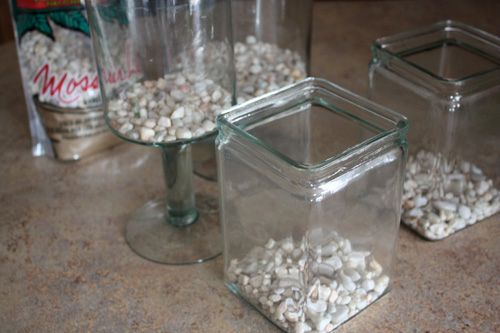 I didn't get an in between picture, but the next step was adding soil and actually planting the plant before putting one more thin layer of stone on top. I followed simple instructions I found online. I've found a bit more detailed terrarium projects that include 4-5 layers of sand and different types of soil and stones below the plant, but I wanted to do something simple and easy for my first terrarium project.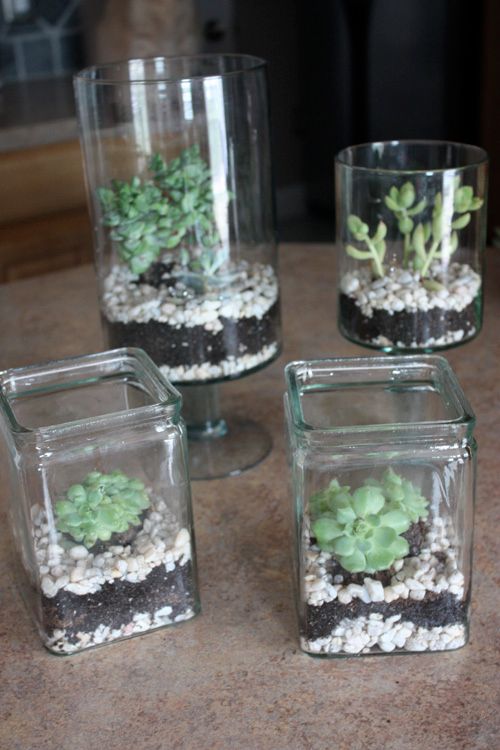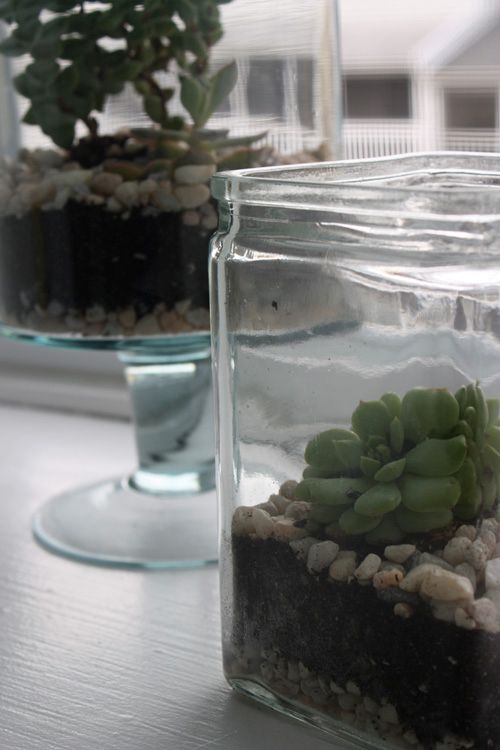 And where did my non-succulent plants go? While at Home Depot I purchased two mini teal planters for the two plants that were not going in the terrarium. They are simple houseplants that I haven't killed yet, so I'm rewarding myself by putting them in actual real pots and not just leaving them in the plastic terra cotta colored holders.
One of them I put on my nightstand.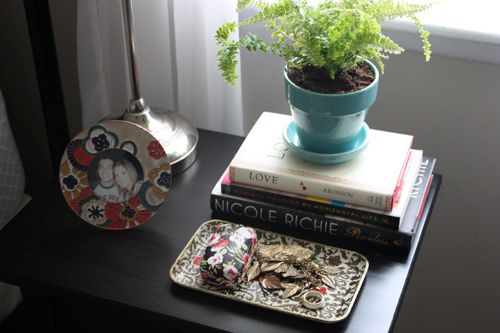 The other is adding some bright color to our sofa table. I'm not sure how great the sunlight is that comes in from there, so I'll need to keep an eye out on whether the plan starts to wilt and if I need to move it elsewhere. I also still need to find a good picture for that Crate & Barrel frame I've had for several months. Just waiting for the perfect one. Maybe a nice family shot from our vacation later this month.
Doesn't adding a little green instantly make the house look cheerier?