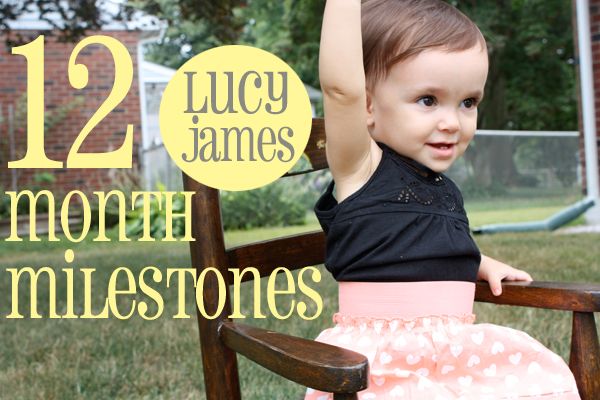 Lucy's first birthday crept up on us and I can't believe both her birthday and party are already over! We had such a perfect day for her birthday party. Family and a few close friends gathered at my parents' house for food, drinks and to watch the birthday girl dig into her cupcake. Lucy had a great time. I can't wait to share some pictures with you all.
Now that Lucy is officially a year old, I've really been taking the time to slow down and really take it all in. Sometimes I will just sit and watch her in her highchair, feeding herself and laughing along with Gabba. My favorite moments are the ones that she doesn't know I'm watching her. When she's falling asleep in my arms at night I look in amazement as her long legs are draped over my arms I can't believe I once fit her entire body in the crook of my elbow.
Lucy is growing like a weed and learning so many new things everyday, and even though I am so proud of her and love seeing her develop, sometimes I wish she would just slow down a little.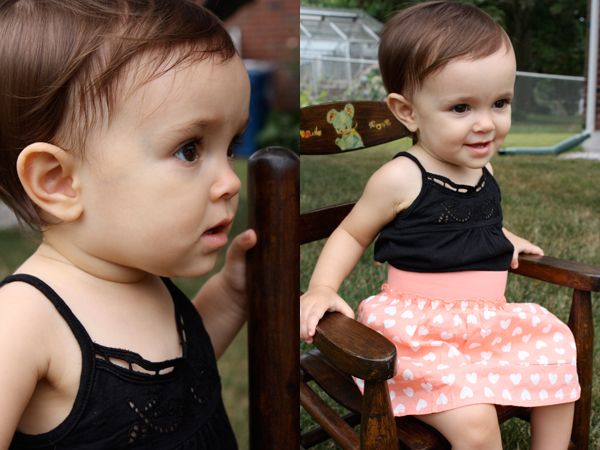 Here are Lucy's 12 Month Milestones:
- At her 12 month appointment, Lucy measured 29.75 inches long and 17 pounds, 7.9oz.
- We have 6 teeth! 4 up top and 2 on bottom.
- Lucy's appetite is great. There is nothing she's tried that she won't eat (she now eats green beans!). While she didn't gain much weight since her 9 month appointment, the doctor assured us not to worry. Since I have always been a thin person, she may have inherited the same genes. That being said, we got the green light to start adding some serious calories to her diet. While we still do some baby foods, we are trying to get her to eat more of what we eat, or at least have a taste of what we are eating.
- Solid foods include: pasta with butter, Cheerios, pancakes with a small amount of syrup, fruits (strawberry, mango and bananas are the favorites), veggies (zucchini, avocado, cooked spinach with butter, corn, peas, green beans), cheese (girl loves cheese like her mom), crackers, and usually a taste of whatever we are eating. We have not started any meats, although we were told that we could give it to her if they are ground (ground beef, chicken or turkey).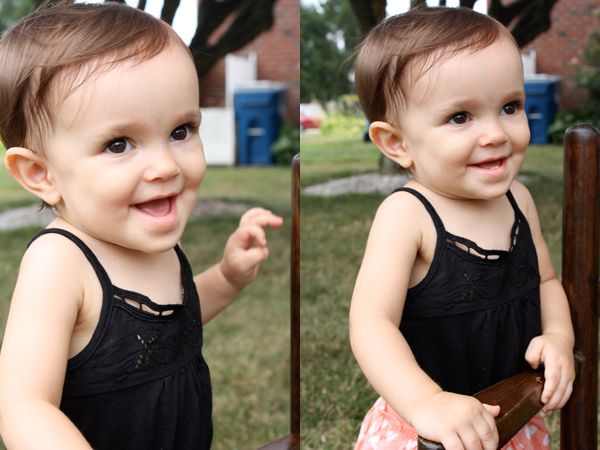 - Her vocabulary is growing each week. Most common words include: shoes, toes, da-da, wassat (what's that), whossis (who's this), quack, arf/woof, kit-cat (or other forms of cat/kitty cat). She can also point out animals, bees, and other things I ask her in books.
- When asked, Lucy can point to her toes, belly, nose, ears and mouth. Sometimes the mouth and nose get mixed up. :) When we tell her 'yes!' she starts clapping and you can tell she's so proud of herself.
- Clapping and laughing. This girl could do nothing but clap and laugh all day and I'd be thrilled. I love that squeaky laugh and can't wait to hear how she sounds when she really starts talking.
- Dancing. All. The. Time. We love it.
- It's never too early to teach them to clean up after themselves. Lucy is great at putting her bath toys away after the bath. She gets excited and we make it into a game of tossing her toys in the basket.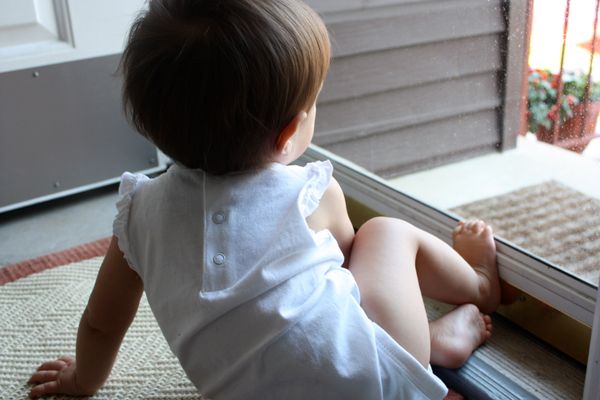 - Of course I'm dying to get her to be artsy. I bought her a pad of drawing paper and crayons. She will sit on the floor with the crayons and either draw a few lines or spend 15 minutes dumping her crayons and putting them back in the box.
- She is in the middle of a very clingy stage where mama or dada are always wanted. She is great with both sets of grandparents, but past that she is very cautious and unsure.
- We haven't started walking yet. She cruises along furniture, will stand up against me and even take a few steps holding my hand. I was even able to get her to stand independently for a few seconds.
- We have done a sleep over at each of her grandparents. One in February for Jordan's birthday and one a few weeks ago. This weekend we are going to have our first two night sleepover away from Lucy as we have a wedding this weekend. Jordan's parents are picking her up Thursday and taking her down the shore with them. We'll be heading down there early Saturday morning after the wedding to join our little girl for a weekend of fun in the sun.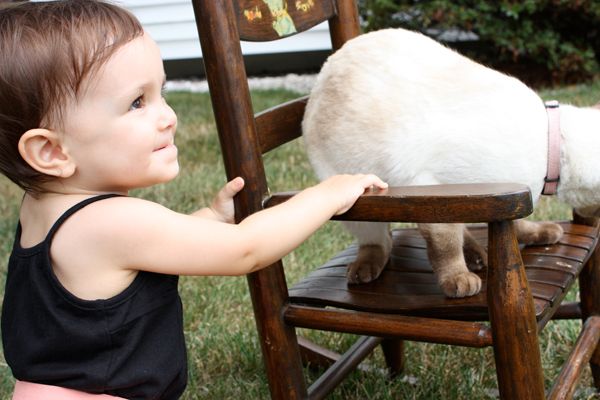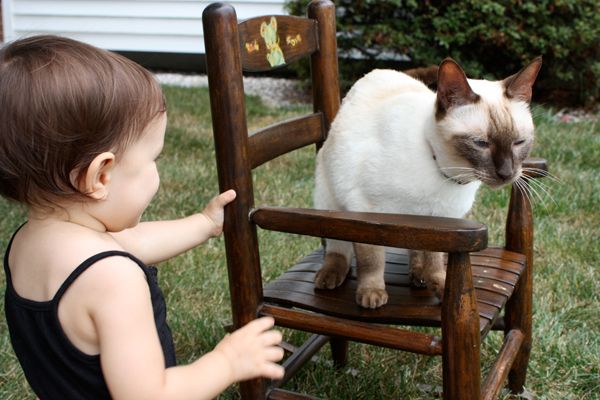 Happy 1st Birthday, Lucy James!