The fabric pom pom tutorial from Lucy's nursery is by far the most visited page on the blog. I get over 5,000 views each week on that tutorial alone. A huge part of the popularity is thanks to Pinterest. So many Pinterester's (is that even a word?) pin Lucy's
nursery pom poms each day. Many of you have also commented on the post with questions regarding fabric type, circle size, amount of fabric, and even suggestions to make the project easier, which I appreciate. Hopefully I've answered all your questions.
Last week Susan emailed me photos of her finished pom poms in her daughter Abigail's room. They look amazing! I love the color of the green rug in front of the crib against the bright pink pom poms. And having the crib at an angle in the corner is something I never would have thought to do, but it works great!
Here are a few photos that Susan shared.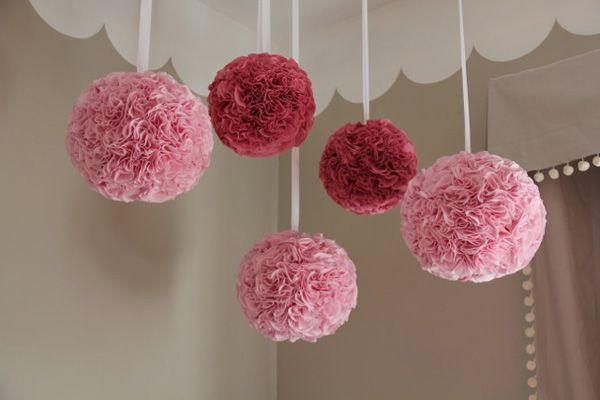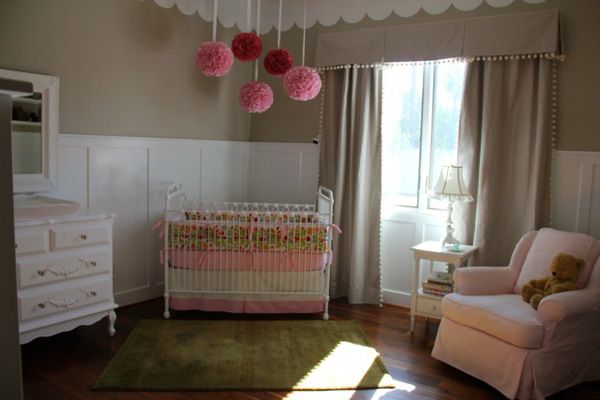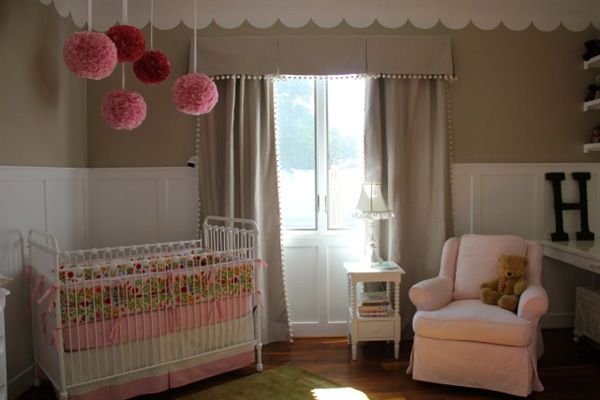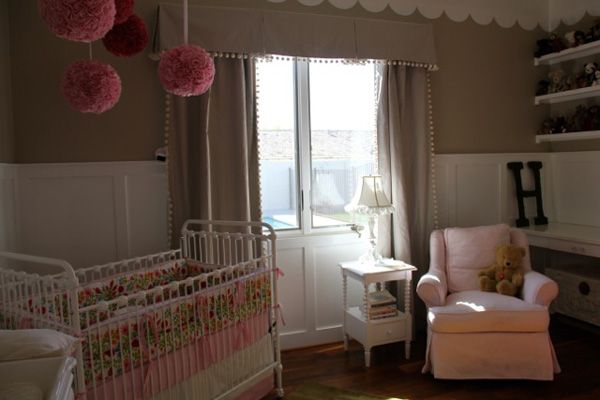 If you've made your own fabric pom poms and have pictures, I'd love to share!