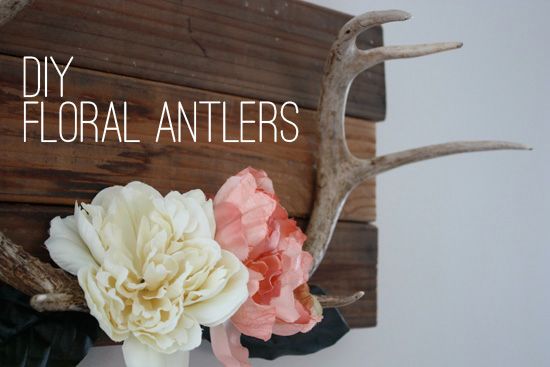 The antlers are mounted and hung! I shared with you my love for all the floral antlers I was seeing around the internet, and after a coworker of mine kindly gave me a pair of my own, I was anxious to get them up in our house.
I cleaned my antlers up and purchased some fake flowers at the local craft store. I bought a few different types as I wasn't sure which way I wanted to go.
Once I laid everything out I decided to stick with just the largest two flowers with two big leaves.
I'll admit it took Jordan and me a few days of brainstorming to decide exactly how we were going to mount these antlers. I knew that I wanted them on the wall above our bed so it was pretty crucial that there was no chance they would fall in the middle of the night on our heads.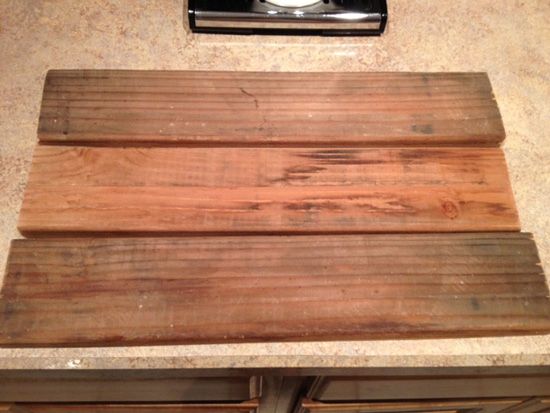 Jordan cut three piecess of wood from a leftover pallet we've had stored in the basement. Rather than measuring, he eyeballed the width of each as we agreed we didn't necessarily want them to be perfectly even. It would look better if they were a little 'jagged' like the hook rack I made a few months back. To attach the three pieces together, Jordan cut two smaller pieces and screwed them vertically into the wood. We chose this method so we could also use the scrap wood attach the mounting hardware.
The tricky part of this was how the antlers were going to be attached to the wood. We ultimately decided to drill four small holes through the wood at the bottom of the antlers where the flowers would be. We used sturdy wire to wrap around the antlers and the wood three times before securing on the backside of the wood.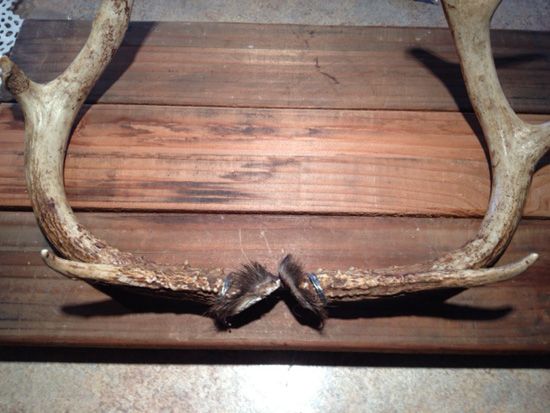 Here is a side view to see how the wire was wrapped around the antlers. Three loops seemed plenty as I made sure to tightly wrap. By the time I was finished the bottom of the antler would barely move. I tightly twisted the wire around itself on the backside of the wood about two inches in length before folding the twisted pieces and sharp edges and tucking them against the wood.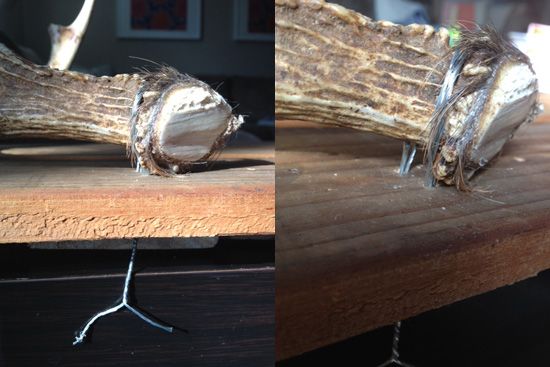 Once the bottom was secured I used hot glue to attach the antlers at the top. We mounted metal hooks onto the back pieces and used nails in the wall to attach the antlers. The wood and antlers were surprisingly not heavy and we decided anchors weren't necessary with the hardware we used.
The antlers look great above the bed and the rough rustic wood balances nicely with our (new!) Ikea bedding. Our bedroom is finally starting to look like a put together room.