After drooling over Dana's new rug on HouseTweaking, I realized that I shared with you all my love for Kilim and told you that I was waiting on a rug I had ordered, but never took any photos after it arrived. It can be hard to find a decent Kilim rug that doesn't cost in the $1,500-$3,000 range. I was so excited when I saw that Pottery Barn was selling them for a decent price. Even more excited when I realized I had a gift card leftover from Christmas.
As soon as I purchased the rug I knew I wanted it to be used in our entryway at the front door as a bright, cheerful welcome to our guests.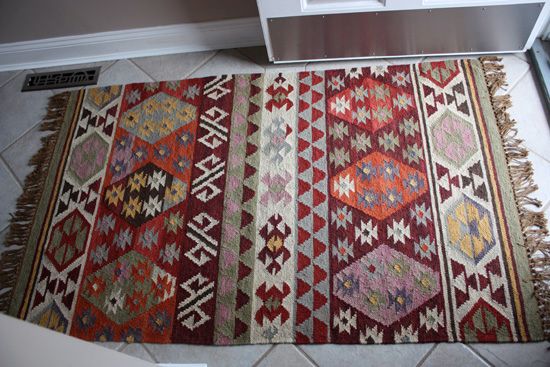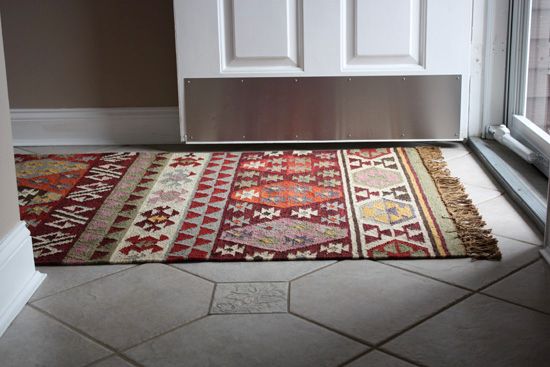 The style I purchased was the Kalista Kilim. I seriously love it and get a little excited each time I see it when I was through the door. I couldn't be happier with my Kilim purchase.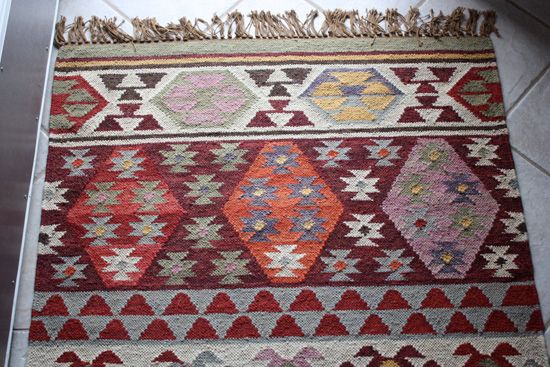 If you love this rug as much as I do, go check out Pottery Barn because it's on SALE! The sizes are somewhat limited, but they have so many other Kilim rugs available that you can choose from, too. I actually had to stop myself from purchasing another one last week.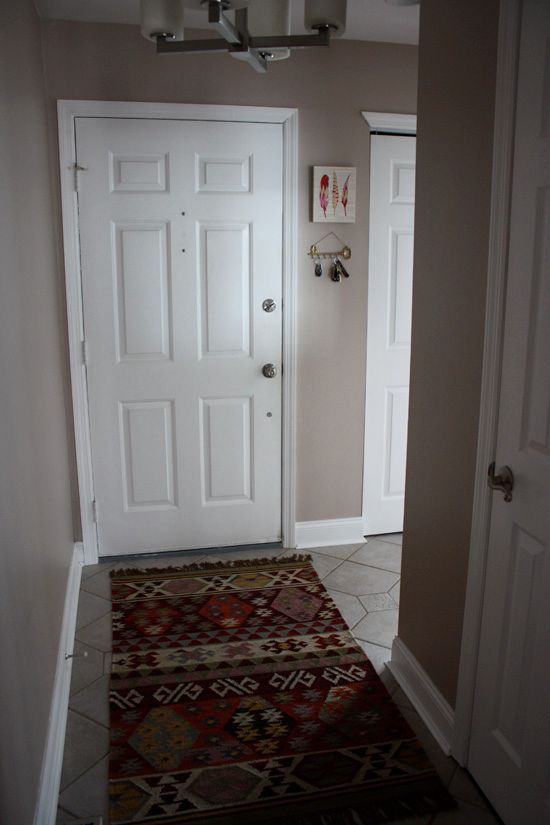 Did you spot the feather art above our vintage key holder? That was a recent Etsy purchase from Fiddleheads for Fiona. I stumbled across this Etsy shop while bored hard at work one day and instantly fell in love with this feather print. Rebecca offers so many other great designs - antlers, foxes and birds galore.
(The key holder was a thrift find from where else? Goodeals.)
Each one is made on a piece of birch wood using vintage book pages and various pretty printed paper. I was quite impressed when I received mine and saw how gorgeous it was up close. Bonus that it matches the rug almost perfectly.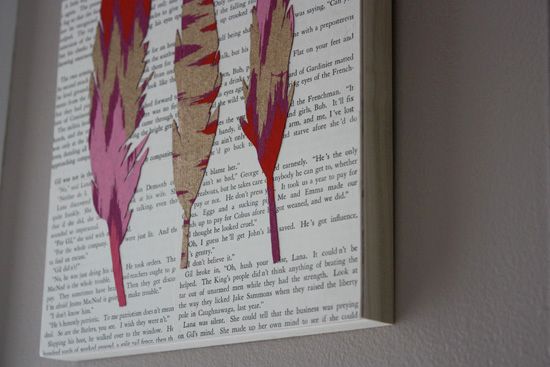 Oh and in case you were wondering about the rug. Lucy tested, Lucy approved.
UPDATE:
Amanda will be reaching out to you to send your vintage ring.
Thanks to everyone who entered!