While I've been taking a break from blogging, life has continued in full force. Summer is here and we have so many things planned for the next few months - two vacations, three concerts, carnivals, shore trips, the list keeps growing.
A lot of my time has been taken up by this one, and I'm not complaining. She's growing and changing literally every day and I'm making a point not to miss a minute of it.
Lucy attended her first birthday party this past weekend. Disney-themed, so very appropriate for my Minnie-lover. I love this age and the adventures we'll be taking her on. She's talking full sentences (and she's not even two) as well as remembering EVERYTHING she see/hears. Her sweet nature, intelligence and humor blow me away on a daily basis.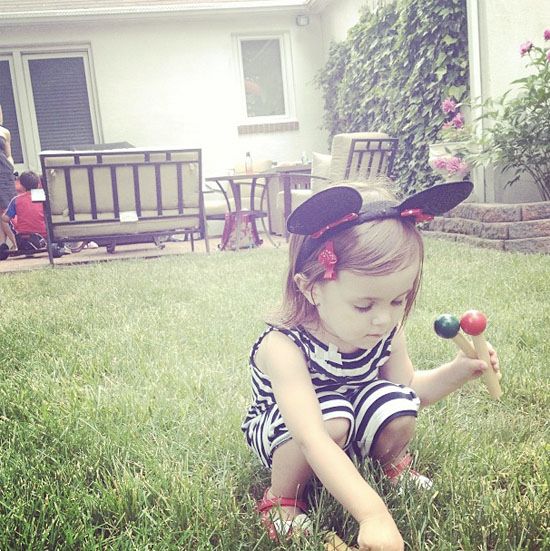 Summer means dinners and drinks outside! Finally.
Have you downloaded the A Beautiful Mess app? I did and I kicked it off with a peek of how our living room shelves are coming together. Just because I stopped blogging about them doesn't mean the projects have halted.
Last month I celebrated three years of being married to this stud. We took a date night out and had dinner at one of our favorite restaurants, also where we got engaged.
Again, summer is here! And someone is loving it.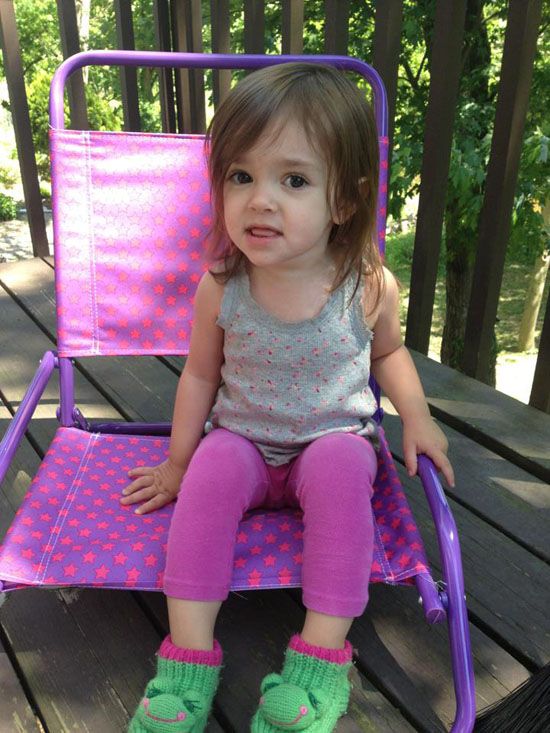 Baseball season has arrived. Beers, baseball, babe. Life is good.
Don't worry, my thrift shopping has kicked back into gear. Scored these two chairs for under $12 at a new resale shop I recently discovered. I'd tell you all where it is, but I don't want anyone else to shop there! No really, I'm not telling.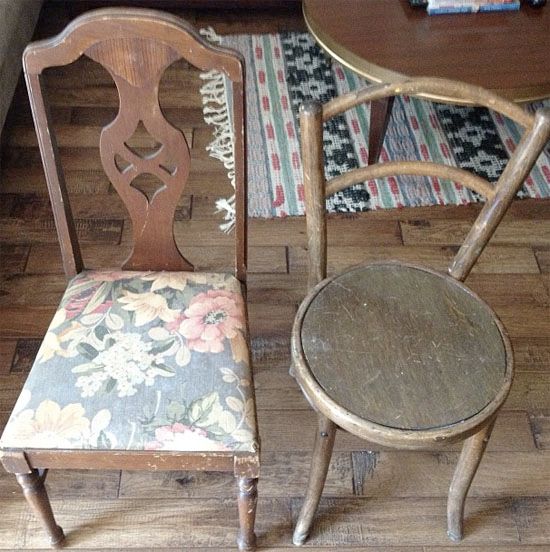 My girl one more time, plus our new Pottery Barn clearance rug! One of my favorite recent purchases.
Thanks to any of you who are still reading! Hoping to be back soon with more. :)