This is a bit of a long overdue project that I'm just finally sharing.
We've always had this table in our bedroom and I've been using it as a place to store my jewelry. The dark brown color with the rest of the dark furniture in our bedroom was bringing be down. I knew I wanted to repaint. I played around with a few ideas of how I wanted to redo this table and after Emerald was named the color of 2013 I was sold.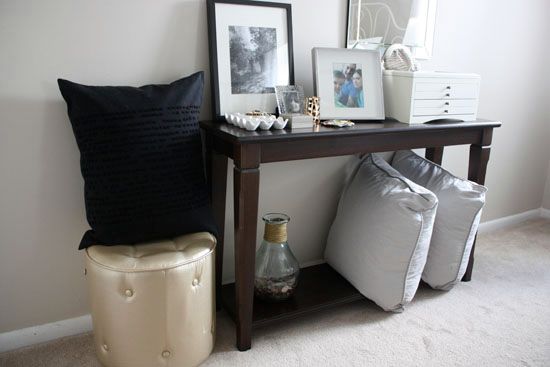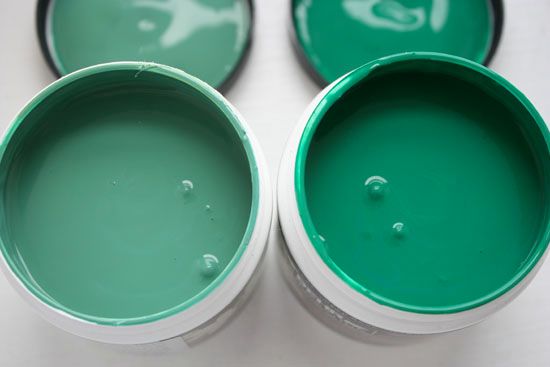 I debated between two colors, Behr 'Billiard Table' (left) and Behr 'Emerald Green' (right). I finally settled on Emerald Green after seeing this great makeover. One week and several coats of glossy Emerald Green later, we had a new table.
I can't get over what a refreshing change this little paint makeover gives our bedroom.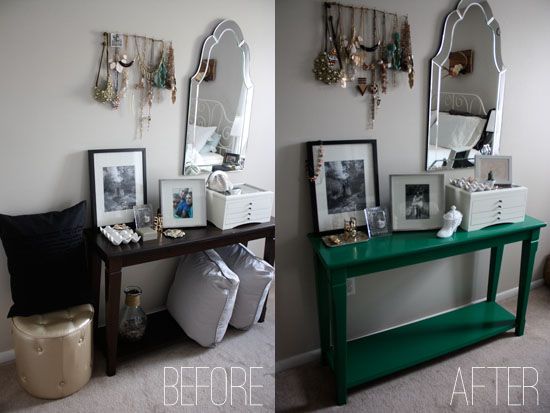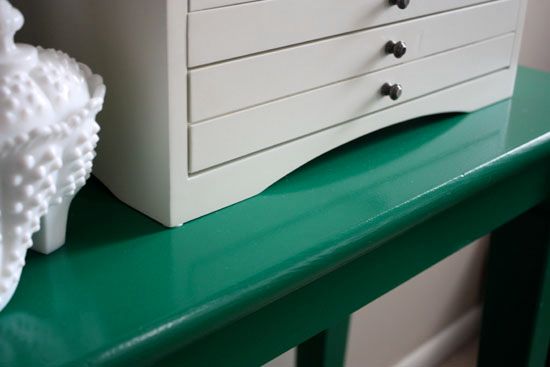 I chose to use a high gloss finish and I couldn't be happier with the deep shine on the table.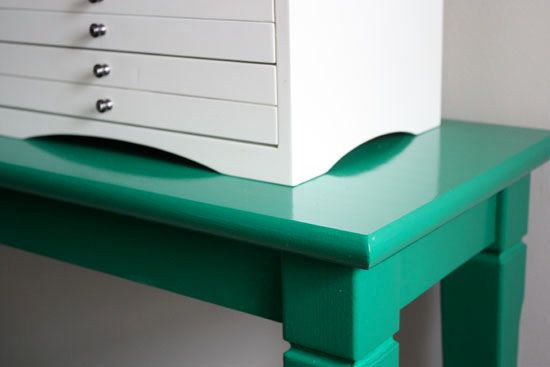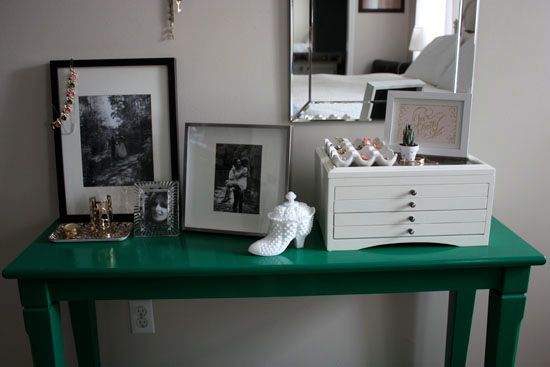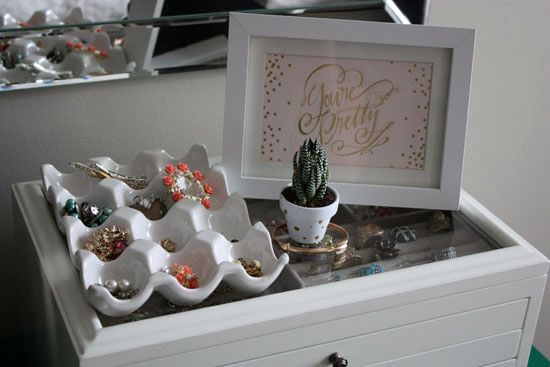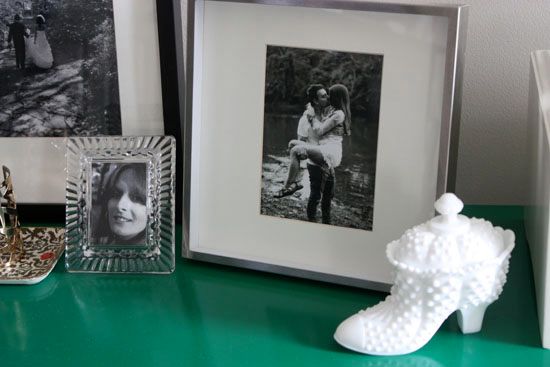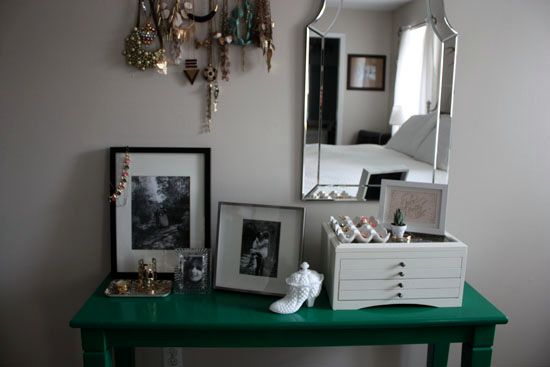 What do you think? Are you still on board with the emerald trend?