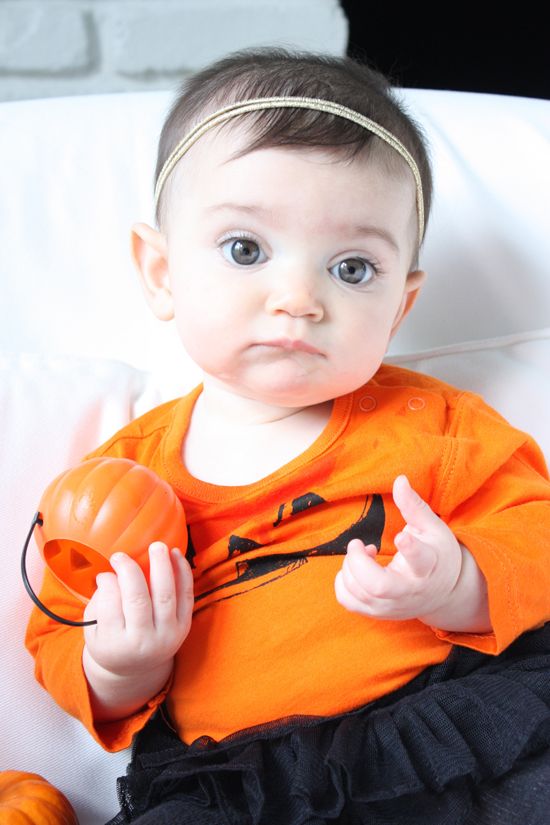 We are halfway to having a one year old! 6 months seems almost unbelievable. I am truly trying to soak up every minute, while at the same time I'm loving each milestone. I'm a little late posting this but I figure better late then never. At least she hasn't turned 7 months yet!
Just about 15lbs. Gaining weight beautifully and eating great as usual.

Sits up. Can only last a minute or so before she needs a little bit of assistance, but she's getting stronger each day.

Can stand with mild assistance when holding onto something.

Is starting to really like her walker and bouncer. Is sitting in each for longer and longer periods of time.

Really focuses on toys and holding them, grabbing them, and of course putting them in her mouth.

Starting to use her consonants - dadadadada

Reaches toward people when she wants to be held/picked up.

Very clingy to mommy.

Less drool (woohoo!), but no teeth yet. Has starting chewing her tongue a lot, so I'm thinking they could be on the way.

Loud, loud, loud! Squeals and shouts.

Best laugh ever. Her laugh is so genuine and hearty. I don't remember Lucy's laugh being so 'real' at this age. I love hearing it several times a day.

Eats rice oatmeal each night for dinner. Otherwise breastfed.

We've tried 4 solid foods so far (squash, banana, avocado, apple) and she doesn't like anything! She doesn't even want to taste when she sees something other than cereal on her spoon. I even tried mixing with cereal, breast milk, etc. Girl doesn't want anything but milk and oatmeal.