One of my first steps in prepping the guest room to be painted was to take down the Audrey Hepburn pictures hanging on the wall. I love the pictures, but they just don't go with the new theme I'm planning for the room.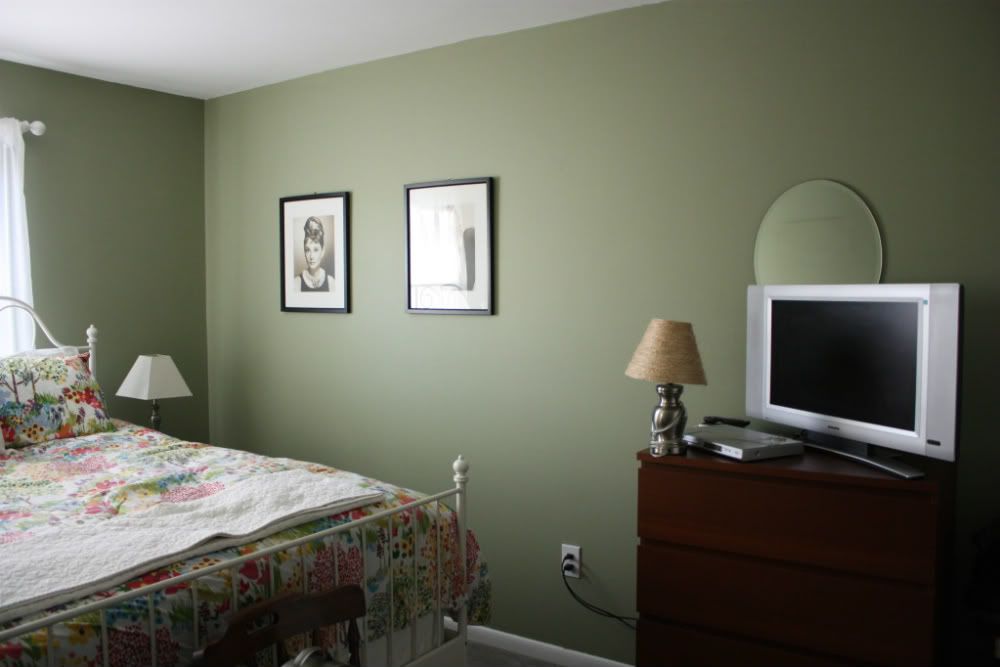 Sorry for the crappy pictures of the prints.
I wasn't really focusing on them when taking these shots.
Since I love them so much, I decided to reuse the Audrey prints in another room that was in desperate need of some wall art: our guest bathroom. As you can see in the below picture, the bathroom walls were looking pretty sparse. With all the cream/white going on it needed a little something to punch up the space.
I did a little swap and moved the Audrey pictures from the guest bedroom to the guest bathroom. At first I was only going to hang one of them centered over the toilet, but after thinking it through decided it would look better to hang them both side by side.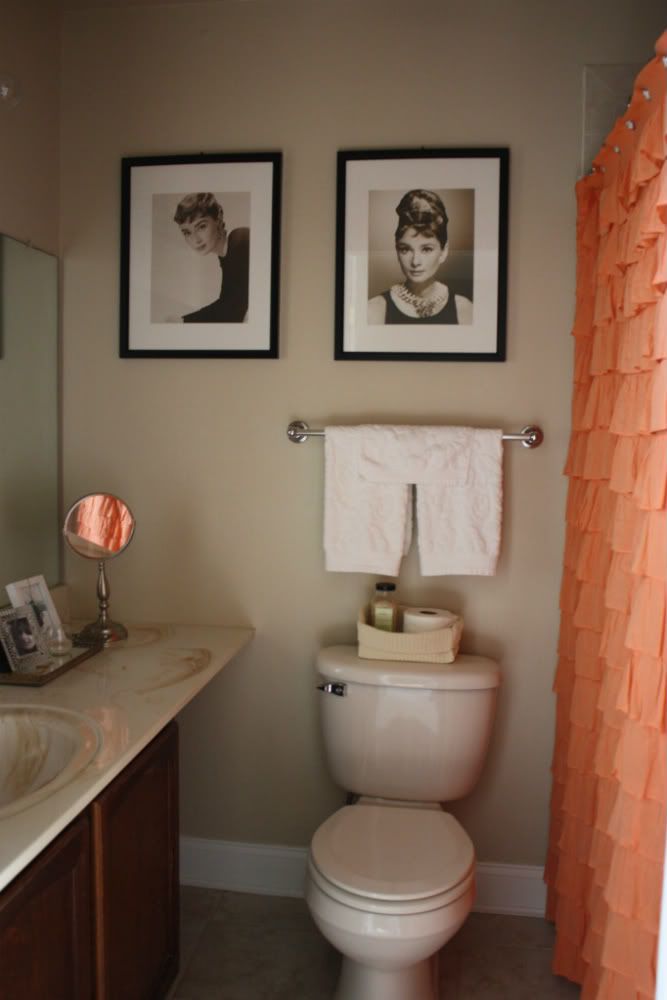 I love the addition of the pictures to the bathroom.
They go great with the other feminine accents of our guest bathroom like my gold vintage tray and pictures of my mom and grandmother.
Now if we could only swap out that ugly countertop...