Last weekend, my friend Amy and I hit up Clover Market in Ardmore, PA. Neither of us had been to this vintage outdoor market before, but we were both incredibly impressed. Clover Market feature vendors selling antiques, clothing, jewelry, crafts, and other great handmade and vintage finds.
Clover Market is open one Sunday each month during the Spring and Fall months. The next one is May 6th. You can read a little more about Clover Market on their blog.
While I didn't come prepared with my 'good' camera, I did snap a few shots on my phone to share with you all.
How great are all these storage boxes? Jordan and I have been wanting to find a card catalogue for our dining room to store wine. We're looking for a larger version than the one below (plus I wouldn't have room in my car to bring it home anyway). Amy purchased one of the vintage crates in the left photo to use as storage on her office desk.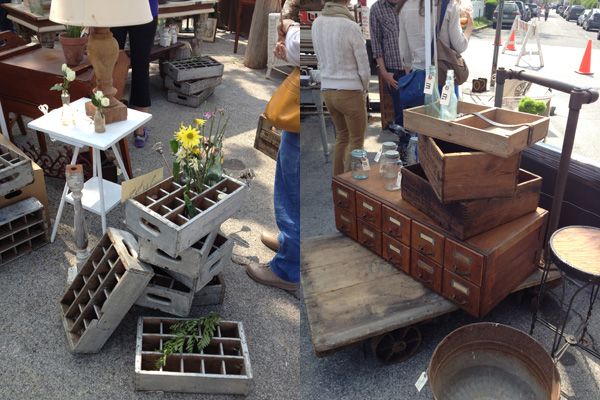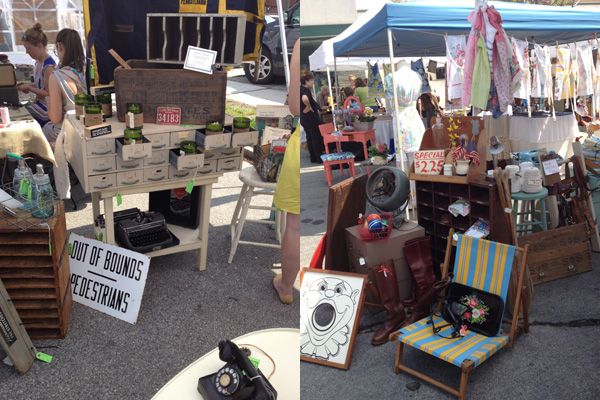 Does this little floral tray look familiar in the lower right photo? I picked up one just like it for $3.00 from Goodeals and it now sits on my nightstand as a sort of catchall. I didn't note how much they were going for in comparison.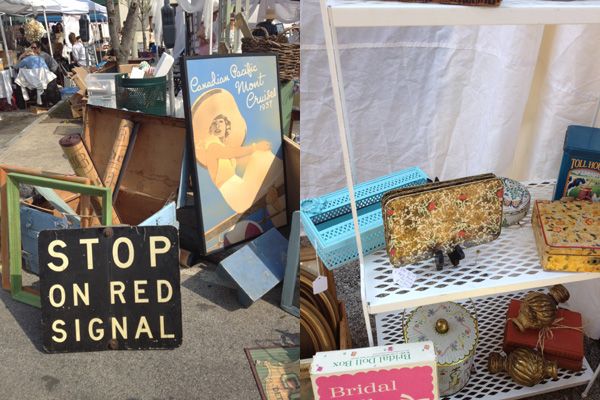 There were some great handmade textiles and screen printed pillows. The skirts in the lower right photo were made from old t-shirts.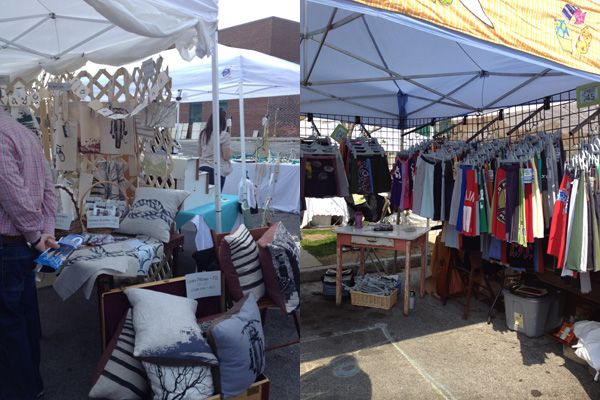 I loved the day of the week chalkboard, but we have absolutely no room for it in our house. It would be great in a kitchen as a dinner planner for the family or a chore schedule for kids.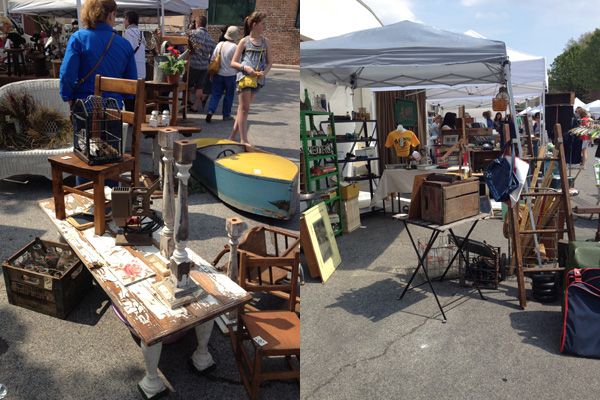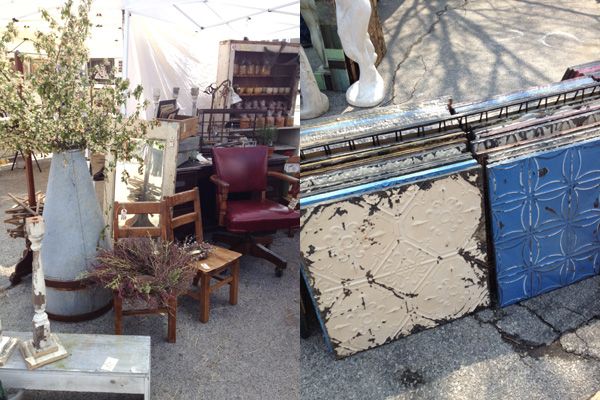 While I was mostly just browsing for ideas and looking for some inspiration for the guest room, I did purchase one small letterpress greeting card that I plan to frame and add to our new gallery wall in the living room.
Now that the weather is getting nicer I'm ready to hit up some great outdoor markets and yard sales. Anyone suggest any good flea markets in the DE/PA area?