Thank you all for your patience this past week or so. Between laptop problems and the fact that we are welcoming our third tooth in a week (for a total of 5), there has been little to no time for proper blogging. That doesn't mean I haven't been squeezing in time to work on Lucy's birthday party (with just under two weeks to go).
I did some shopping last weekend and both Target and our local Dollar Tree and picked up these goodies. I lucked out that Target had their summer serve ware on sale and most of it was in our coral-pink theme colors.
Balloons and tissue paper for DIY pom poms, banners and basic decorations. I also purchased some coral colored balloons online to add to the mix.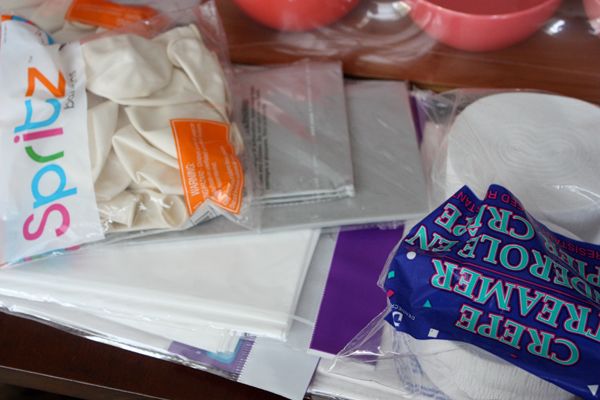 I purchased this fabric a few months ago simply because I liked the color and it was in the clearance bin. I had no real plan for it, but once I started to think about Lucy's birthday I figure I could make a smaller version of Lucy's nursery pom-poms using these styrofoam balls. I might even add them to her room after the party.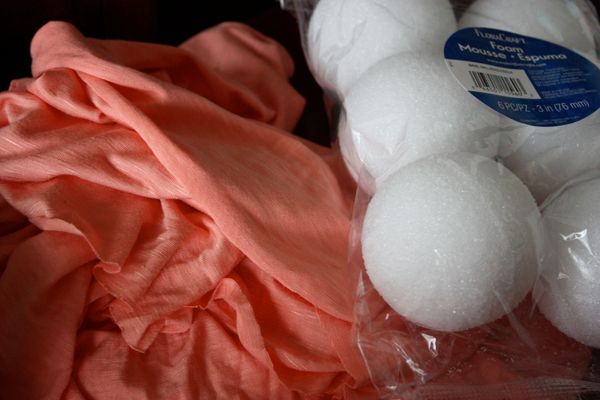 Some of the serve ware I bought from Target. You can also see in the background a few wooden letters sitting on top of coral colored scrapbook paper. Just realized I never took a picture of those. The letters spell 'Lucy' and will be painted. The paper will be used for a 12 month photo banner.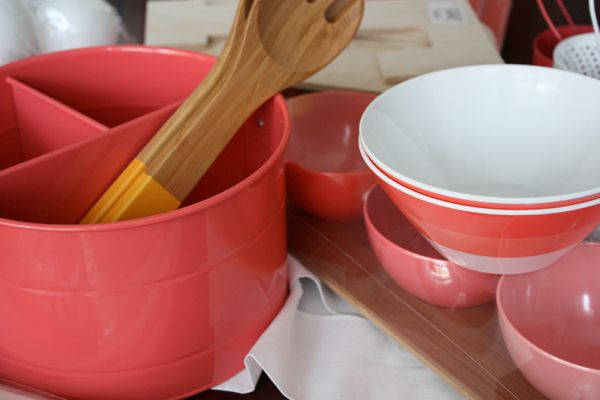 Love these candle holders, and on clearance for $1.98! Obviously we don't need candles at a child's party in the afternoon, but I figure I can use them to hold toothpicks or something like that.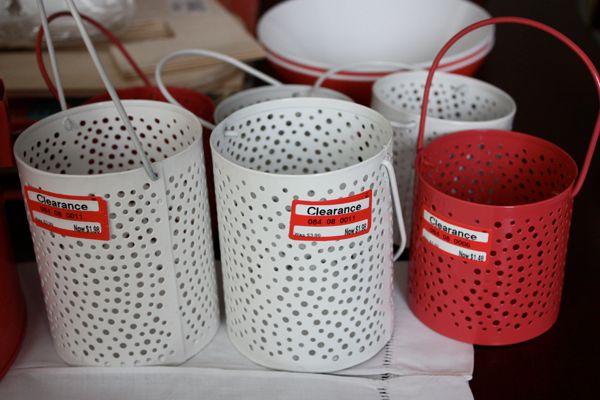 Napkins on clearance. Coral on one side and gray on the other. There were only two left so I figure I will use them as a placemat or find another way to repurpose them.
I bought 6 sets of metal silverware from the Dollar Tree. I plan to use them with some craft paint to create custom silverware to serve some of the food (similar to the picture I shared on my birthday planning post).
Bought some craft paint to use on the silverware, wooden letters, and whatever other crafts I brainstorm.
I just realized I never shared with you the antique chalk board easel I purchased from Goodeals a few weeks ago. When I was younger I had a chalk board and it was one of my favorite things to play with. I'm deciding whether to paint it or leave the chalk board as is, but it will ultimately end up in her bedroom. The top area is a big empty space that I'm trying to figure out what to do with as well.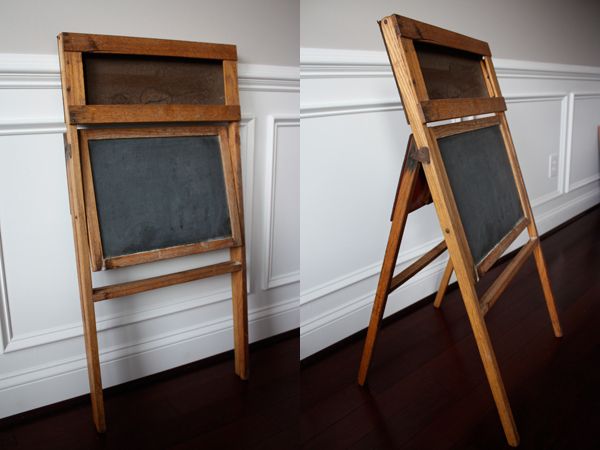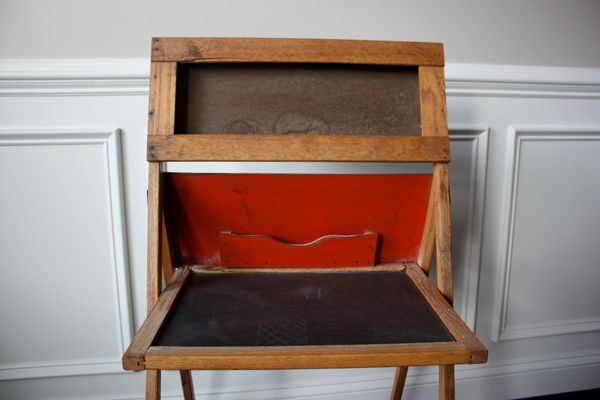 I've already spent too much time typing this up. Need to go chase Lucy and attempt to get her down for a nap. Will keep you posted on all my birthday party projects.