It wasn't until I was taking photos in our living room this past weekend that I realized I never shared this great find from before Christmas. Let me begin by saying I'm not a Black Friday shopper. To start, I usually work on that day every year. I did do the whole Black Friday shopping things several years ago and while I scored some great deals, I didn't get the desire to do it again.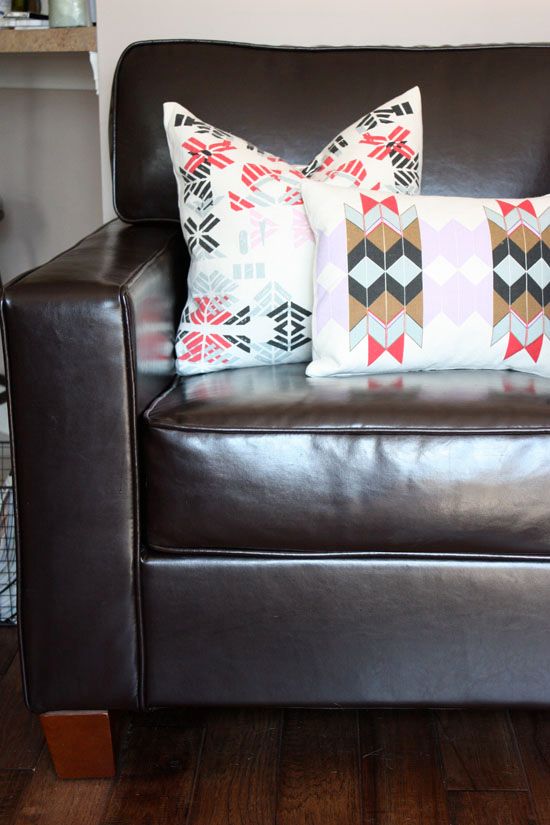 Here's a photo from several months back of one side of our living room. Ever since we've been in our home we've had this leather chair and ottoman set. Jordan brought them from the apartment he lived in before we moved in together.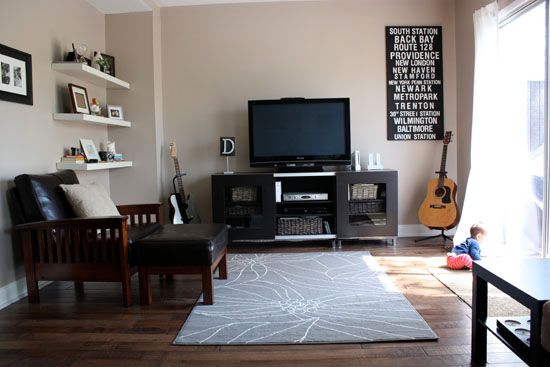 It's a great set and I really love the contrast of the wood against the leather. It's been a nice spot to snuggle up with Lucy and watch a movie or sit during the day with a view of the creek behind our house.
While the chair has always worked fine in the space the ottoman often got in the way, specifically once Lucy came along and claimed the rug as her personal play space. After some time the leather itself started to get a little beat up due to age, animals and a toddler. However, none of these were reasons to get rid of them.
This past Fall I happened to go to Home Depot last minute, late at night on Black Friday. Like I said, I'm not Black Friday shopper, but I had a handful of things I needed to pickup for various projects I planned to tackle that weekend. I literally stumbled upon this leather chair way in the back of the store behind the paint aisle.
My first thought was 'Home Depot sells furniture?'
Second thought, no we didn't need another leather chair, but seriously who can turn down a great one like this for only $99? I immediately texted a photo of the chair to Jordan and he agreed it was a great piece for the price. What I really liked about this chair was that it seemed a little 'fancier' in comparision to our other one, and I liked the idea of having a more 'grown up' looking chair in our living room.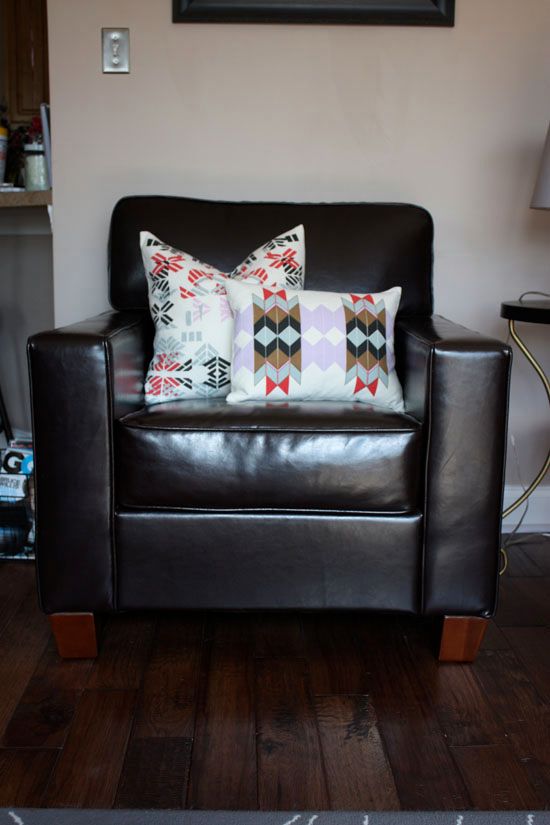 I purchased the chair on the spot and the next day my Dad helped bring it home.
This chair is so comfortable and fits in the space perfectly. I find I actually sit in it more than I did when we had the other chair.
Seriously, Home Depot? Who knew? P.S. Pillows are from West Elm. You can find the larger one here. The smaller one doesn't seem to be available anymore.
In case you're wondering, we didn't get rid of the old chair. It now resides in the corner of our master bedroom. While it may seem a little big for the space, I actually really love it in this spot. I'll admit at times the chair serves as my personal laundry storage (sorry Jordan), but I've had a few mornings snuggled up on that chair skimming my emails and blogs before getting ready for work. I feel like it cozies up the space in our room and provides somewhere to relax other than lying in bed.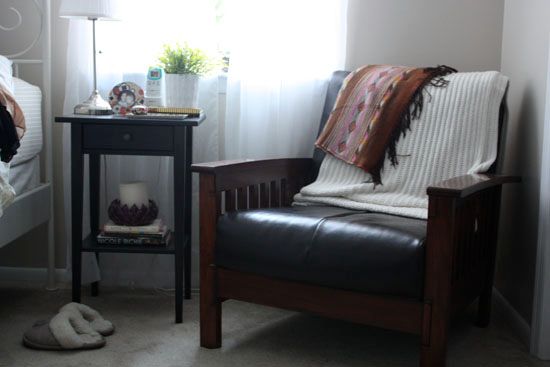 Does it remind anyone else of the chair Aiden sold Carrie??
I may or may not admit to sitting in that chair and pretending to be Carrie Bradshaw.