When I was a kid decorating Easter eggs consisted of staining them with colored water and spoons. These days people are using anything and everything they can get their hands on to spruce up their Easter eggs - paint, washi tape and even sharpie markers!
With Easter just a few short days away for my Friday Favorites post I set out to find some unique and easy ways to decorate eggs. Lucy isn't quite old enough to start this fun tradition yet, but I'm definitely collecting of ideas for future egg decorating. Here are a few of my favorite finds.
Also, why didn't we try decorating brown eggs before? I love the look!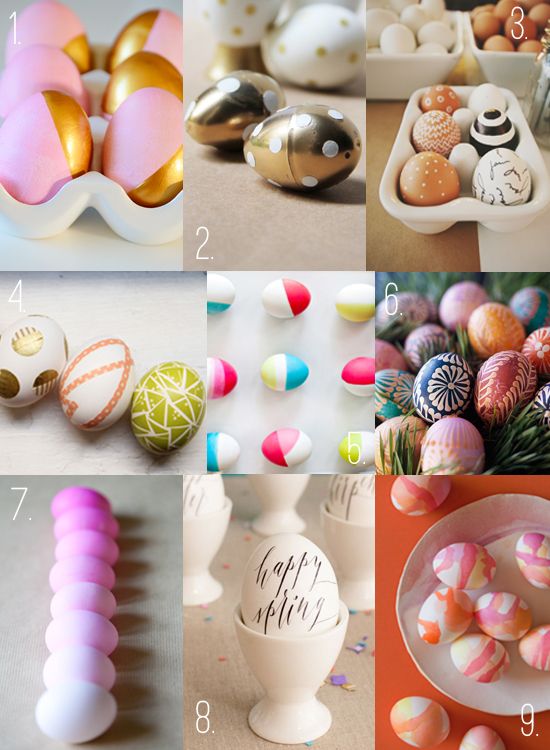 I seriously want to try them all. Luckily Lucy and I have years of egg decorating ahead of us! Is anyone working on any last minute Easter decorations?
Today I have some friends coming over to help me repaint our downstairs (living room, kitchen and entryway). It's a bit of a monster task but I'm so excited for a fresh look downstairs. Plus I'm having some family over this weekend and it will be nice to have the house looking pretty in time for guests.