Hope you all had a Happy Easter. This Easter dinner was my first time hosting a family holiday. It was somewhat of a last minute thing, and technically my entire family wasn't there. Jordan had to work and one of my brothers spent the holiday with his girlfriend's family, plus we had no grandparents, aunts or uncles this year. So it was just my parents, one of my brothers, Lucy and myself. I think having a smaller group of our family made it a little easier to ease into my first holiday.
In preparation I put together a somewhat impromptu table setting I thought I'd share.
The dishes are Target. The silverware is Kate Spade from our wedding registry. The multi-color polka dot napkins were a recent score in the Anthropologie sale room.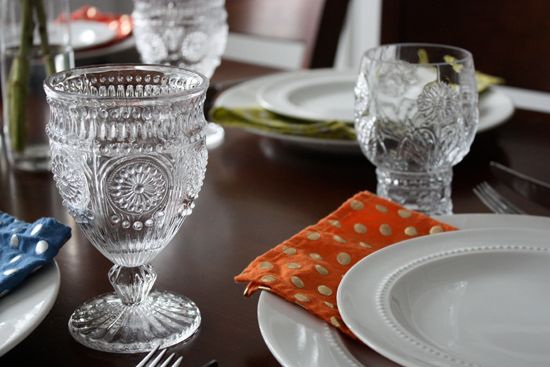 I mixed and matched Anthropologie and Pottery Barn glasses. I love the variety of colors on the table.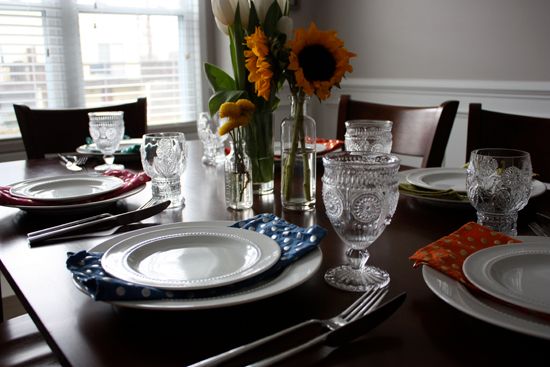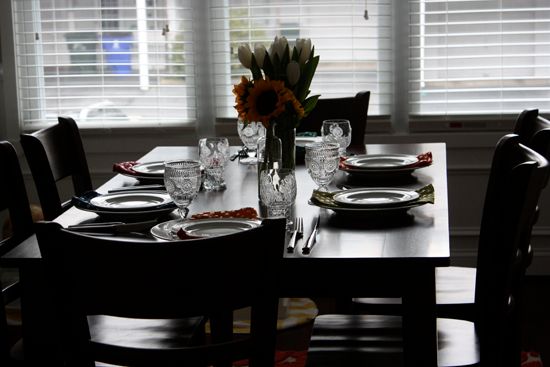 Two quick photos I snapped on my phone. Before and during dinner.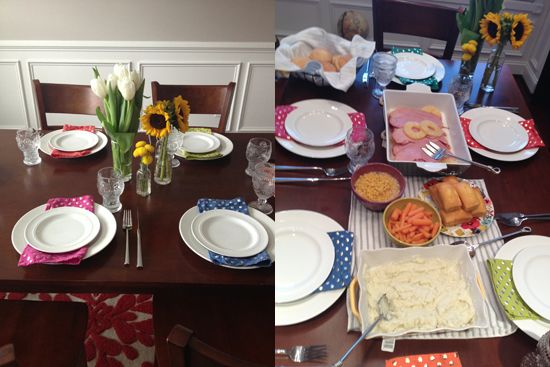 Of course no Spring table setting is complete without flowers. I purchased all of them from our local grocery store. The sunflowers were on super duper sale. Each bunch was being sold for $1.99 'while they last'. It took some restraint not to purchase the entire display. I did snag three bunches thought to sprinkle throughout the house.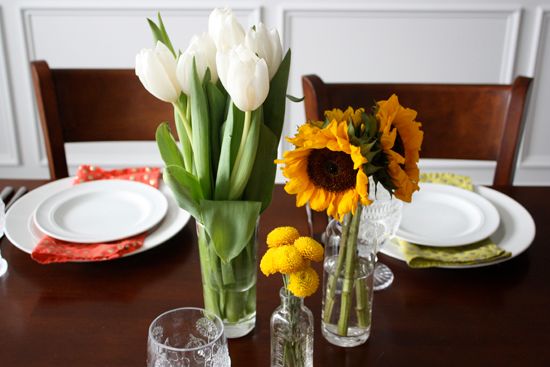 Speaking of Easter table settings, iVillage featured the dipped silverware I did for Lucy's 1st Birthday on their Easter Table Decor feature. Check it out here.