I love a good Ikea hack, who doesn't? I've been an Ikea fan since I moved into our home 5 years ago, but I'll admit I'm looking for a little more out of the same pieces we've owned for a few years now. I'm currently planning out a fun Emerald Ikea hack, but in the mean time I did two "mini-hacks" this past weekend. Here is the first.
In the beginning all my furniture consisted of dark, black-brown pieces. It wasn't until the last two years that I've finally learned to branch out with both furnutire and decorative pieces (like frames) and introduce some lighter, brighter, whiter pieces.
My first hack was this small metal Ikea table. It started out as a nightstand, but after a year or two found it's 'forever home' in our living room as a side table. Ikea no longer sells the nightstand and I still love the metal frame and curled design so I'm not ready to part with it - it simply needed a little upgrade. Of course when something needs an upgrade, what do I do? I spray paint it gold!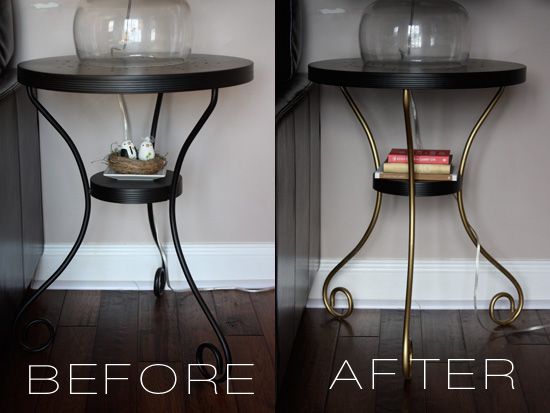 The side table was easy to take apart and I decided just to upgrade the legs and keep both the table top and shelf as is. One coat of primer
and two coats of gold later, we have a 'new' table. It's great how a no-cost, easy little upgrade can make such a difference.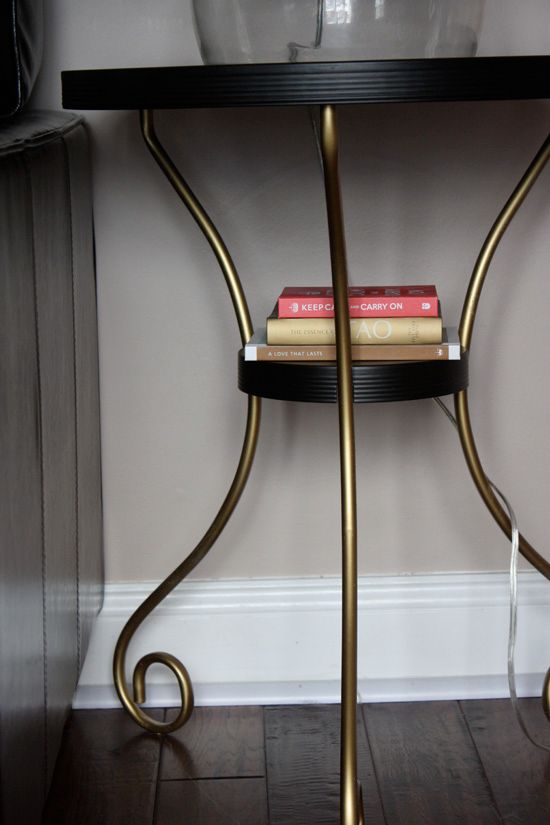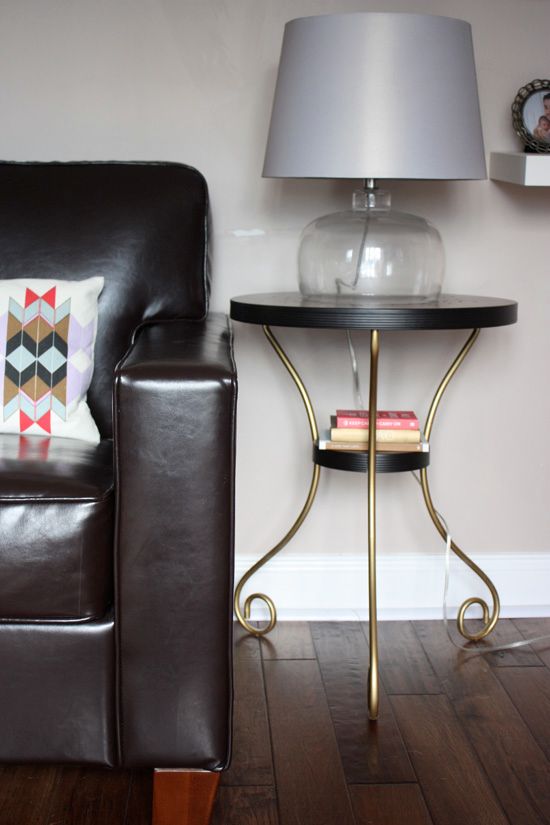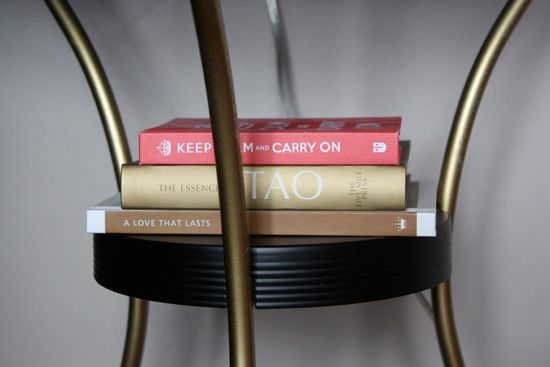 Check back for another mini Ikea hack.
And don't forget about the Vintage Ring Giveaway! The giveaway runs through Friday and as an added bonus Amanda is offering 10% off any order when you use the promo code SIMPLELIFE10. Check out DelVintage and get shopping!!