There are two homes that have truly inspired how I am starting to decorate our house. (Bonus points if you can guess which blogger is the second inspiration!)
This house tour by Amber Interiors is by far one of my absolute favorite homes. I honestly can't remember who I started following first on Instragram, @erinmayshed (home owner) or @amberinteriors (interior designer). One led to another and I started seeing sneak peeks of this amazing home. When Amber gave a full tour on her blog a few months back, I was in awe. Erin has since moved out and she and Amber are collaborating on the design of their new home (which I hear will have more of a midcentury vibe to it). I cannot wait to see how the next home turns out, although it will be tough to top this one for me.
This home has inspired me to start adding more pops of color, bold prints, and textures into our house. Each room has such a cool, effortless vibe and the finishing details are so on point. That's something I struggle with in our home, getting the rooms to look and feel finished. Expect to see a little more pops of pinks, greens and blues in our home (with lots of white/gray) thanks to this great inspiration.
Here are just a few of the snap shots of this gorgeous home.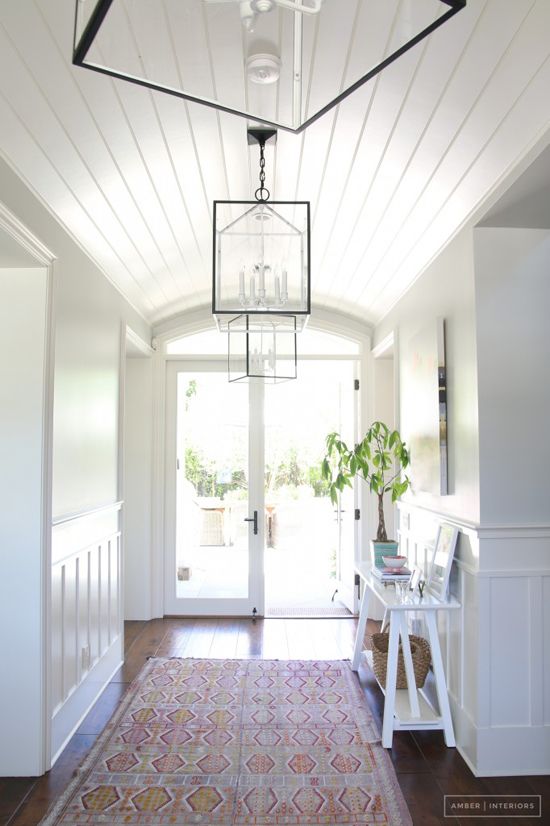 The most amazing entryway. Everything from the woodwork and light fixture, down to the perfect area rug makes this such a clean, open, and inviting space. I also have console table envy as I'm on a constant hunt for one to put in our living room. I was thinking a light wood at first, but now this has me thinking white.
I'm in love with the french doors and huge windows in this dining room. If I wasn't so scared at night of people peeping in my house I would love a room (or a few) filled with floor to ceiling windows. The dark walls are something I'd love to fit into our house somewhere, but not sure where we could do them.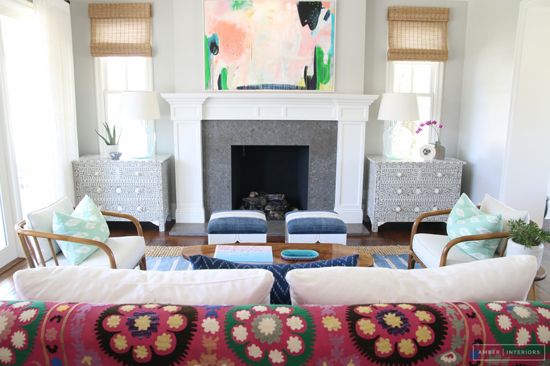 I honestly would have never thought to mix these patterns together in one room, but here they just fit. The two dressers flanking the fireplace are a refreshing change to traditional accent tables or chairs you would expect to see there.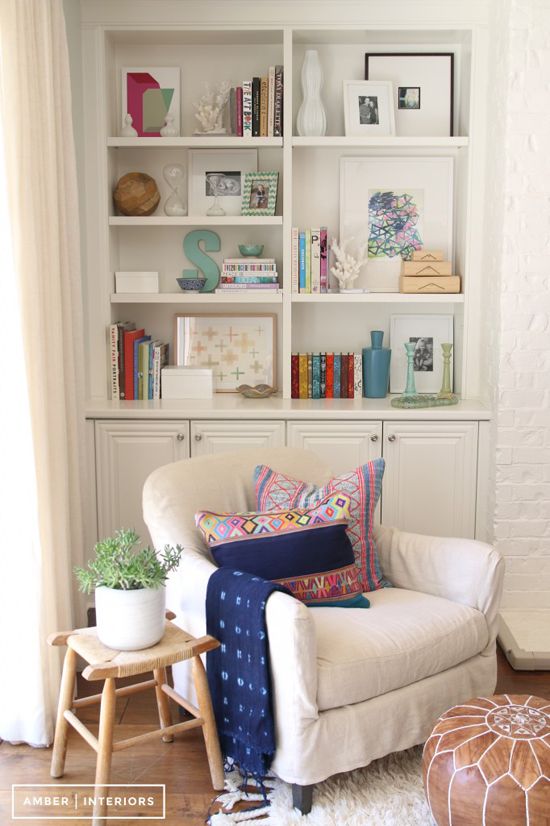 This little corner is my favorite. I love how cozy it looks and I want to curl right up on that chair with a blanket and read a book. The shelf styling is a perfect mix and match of pieces without looking cluttered (something I struggle with) and overall the pops of colors really make this corner.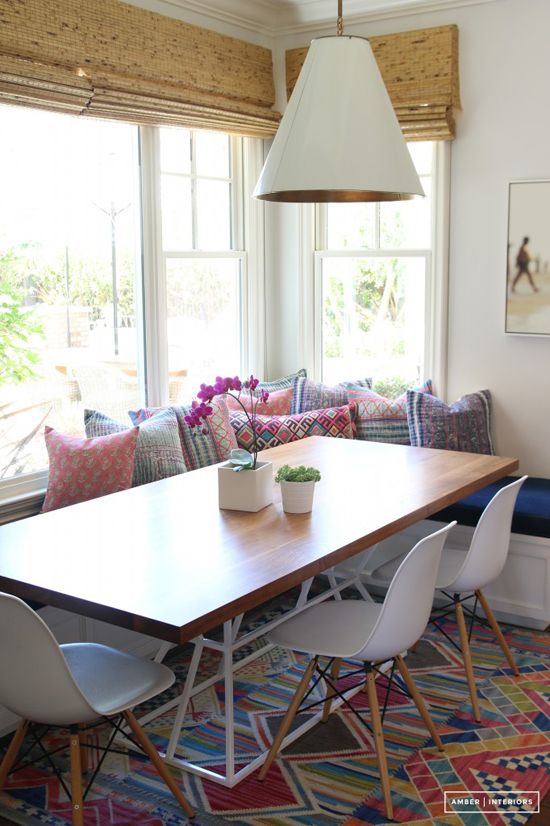 Pillows, pillows, pillows! Amber Interiors sells the most amazing selection of pillows. Unfortunately I can't quite afford them, but I have found comparable shops through Instagram and am slowly working on my own personal collection of boho pillows (to be shared in a future post). The windows again have me craving more natural light in our house. Plus, who doesn't want to be snuggled up with a dozen pillows while you eat breakfast and have your morning coffee?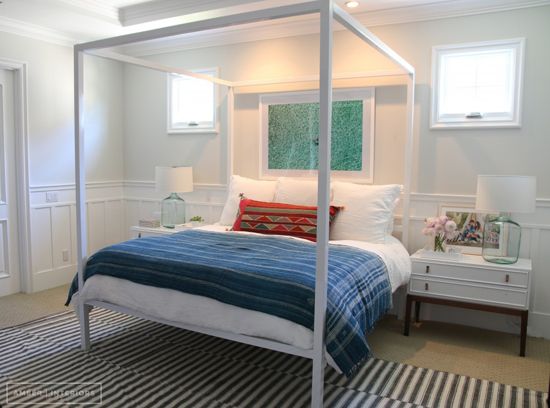 The night stands and lamps are my favorite part of this bedroom. The indigo throw is a great compliment to the all white bedding. I would love a Moroccan wedding blanket for the end of our bed, but again a bit out of my non-working budget. Adding some type of crown molding and woodwork to some of the rooms in our house is definitely on our to-do list.
What do you think? Do you love this house and much as I do?