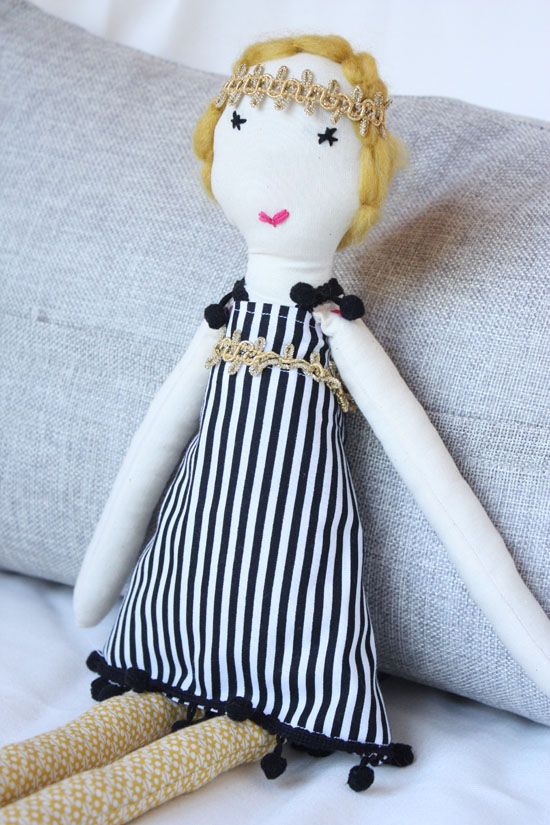 Lucy's new dolly, handmade by me. I know, I can't believe it either. I actually made a doll from scratch using scrap fabric. I truly love working on our house and it's definitely been keeping me very busy, but I've been itching for a good DIY project. Recently I decided to finally take my grandmother's old sewing machine out of the box and reteach myself how to sew. I've had it for years and never had the courage to try to remember what I learned in high school. My grandmother passed away in April just after Mila was born and never had the chance to meet our little bean. Lucy's so young I'm afraid she won't remember much about her, so I want to give the girls something to remember my grandmother. A few weeks ago during one of my Sunday visits to my grandfather, I took home a dozen of my grandmother's sundresses. She always wore these dresses in tons of different bright, printed fabrics. I love them and they remind me of her so much. Since the dresses themselves are too big for me to wear, I wanted to use the fabric and make something that would remind me of my Beebah.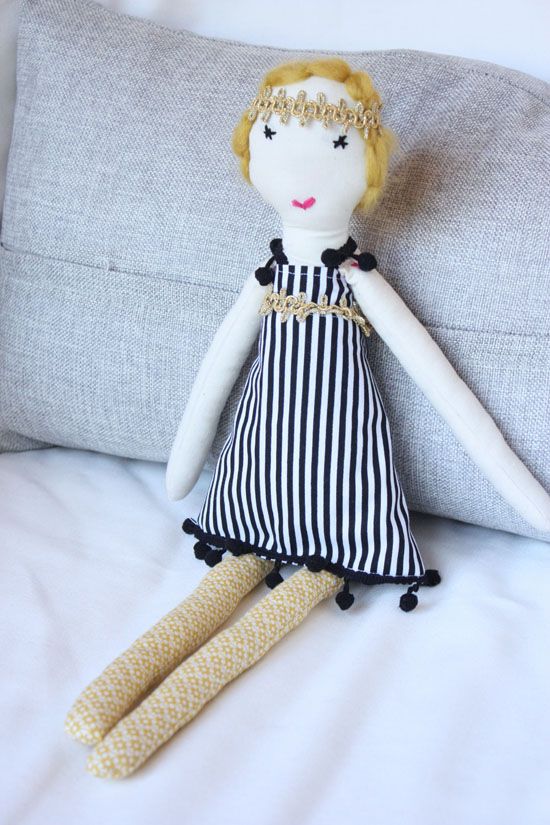 Before actually bringing scissors to the sundresses, I wanted to make a few test dolls. This doll is actually made of scrap fabric I had with my craft supplies leftover from previous projects. I sort of self taught myself how to make this after googling a few ragdoll tutorials and tweaking them a bit. I made templates for the body itself, but sort of made up the dress as I sewed. I hope I can recreate it!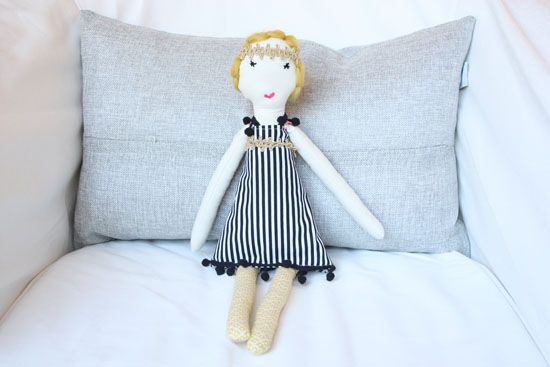 The striped fabric was leftover from a chair I reupholstered 2 years ago. The pom pom fringe was going to be used for curtains in Mila's room until I scrapped that idea. The legs are leftover from when I attempted to make a window for Lucy's skylight in her old nursery (oh that was a flop). The hair is yarn and her headband and belt are leftover from last year's New Year's Eve hats Lucy and I made. The only items I actually purchased were the fabric for the body and the stuffing.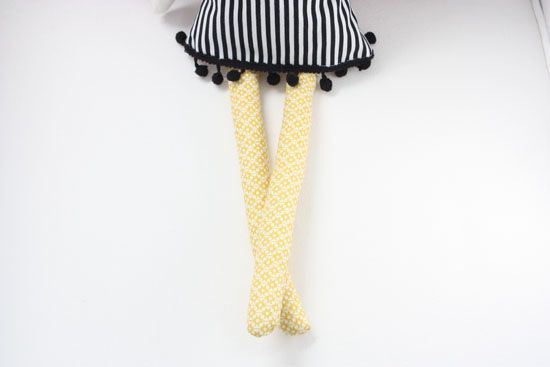 After two bad 'test' dolls, this doll took me two days to make. There are still a handful of things I would change or do better, but I'm learning so I can make more.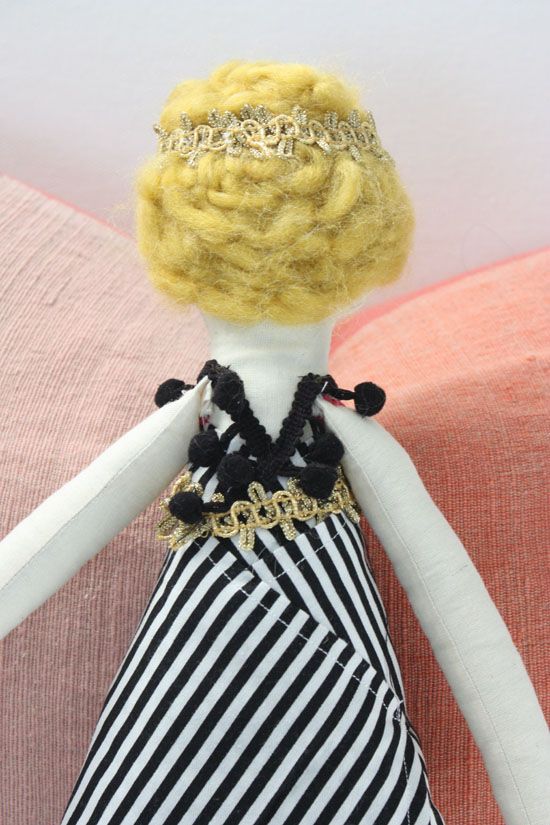 Lucy loves her new Goldie doll. She was so excited while I made it that she asked me constantly, 'Is my dolly ready yet?
'
Have you tackled any good DIY projects lately? With this one down, I'm ready for more.