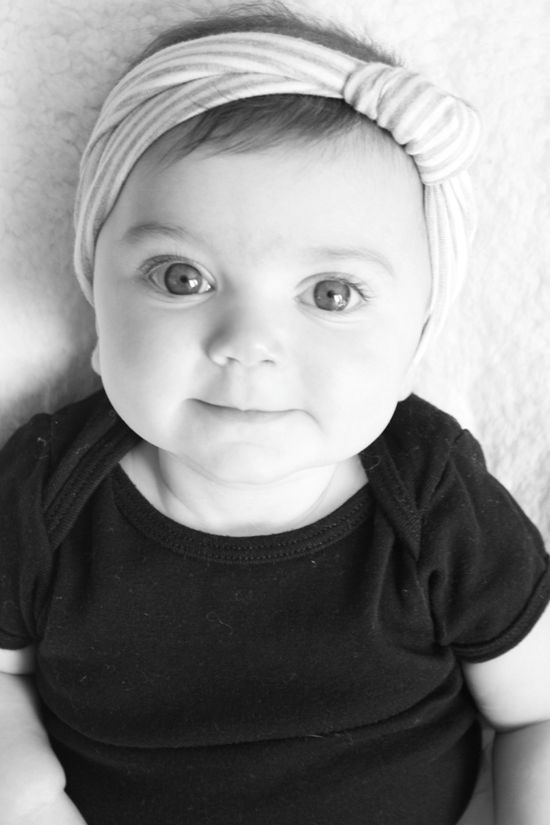 She's 5 months, people. Stop time please.
Still nursing amazing. Gaining weight beautifully.

I'm pretty sure we have 2 teeth creeping in, one on top and one of bottom. Chewing everything and loves iced teethers. She gets extra fussy around nap time and bedtime. I have been relying on teething tablets and gel to help her sleep. Once she's asleep, she's been sleeping fairly solid the past week.

We introduced oatmeal to her first (the doctor suggested that over rice cereal for her) and although the first two times she was uninterested, she now loves it.

Recognizes her name when you say 'Mila'. Will look for you and smile.

Can stand (with assistance), and holds herself up on tummy time for very long periods of time. Not quite ready to sit up on her own, but she's close. Rolls all over the place.

Very loud!! "Talks" all day, every day.

She is such a happy baby, it melts my heart when she smiles all day long.

Very clingy to mommy. Will actually reach for me sometimes when someone else is holding her. I credit that to being home with her all day every day.

Her relationship with Lucy is one that I can't even explain. There are times when the two of them just look at each other and laugh for 5 minutes straight. Like they are talking without even using words. It'

s amazing to see. She lets Lucy roll around, snuggles and "harass" her with no complaints, just happy to see her big sister.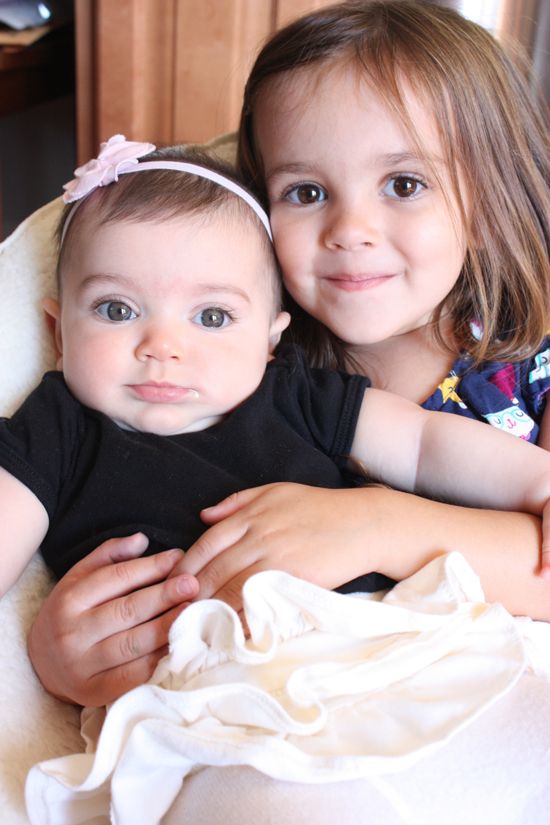 Usually on schedule with naps and takes 2-3 each day. With teething they have been a bit of a struggle. Hoping they balance out soon. (Part of the reason this post is so late!)

Loves the Baby Bjorn and facing out while I clean or we go on a walk outside.

Loves her feet. Tries to chew those toes all the time.

Her eyes have still not decided what color they want to be. Some days they look brown, some days green, some days I still see some blue.