The fauxdenza. What is it? The fake, floating credenza often made with Ikea kitchen cabinets and framed with stained wood. It's certainly not a new trend. This DIY has made its rounds through the blog world and it's a fresh, modern take on the traditional piece of furniture.
Dana did it.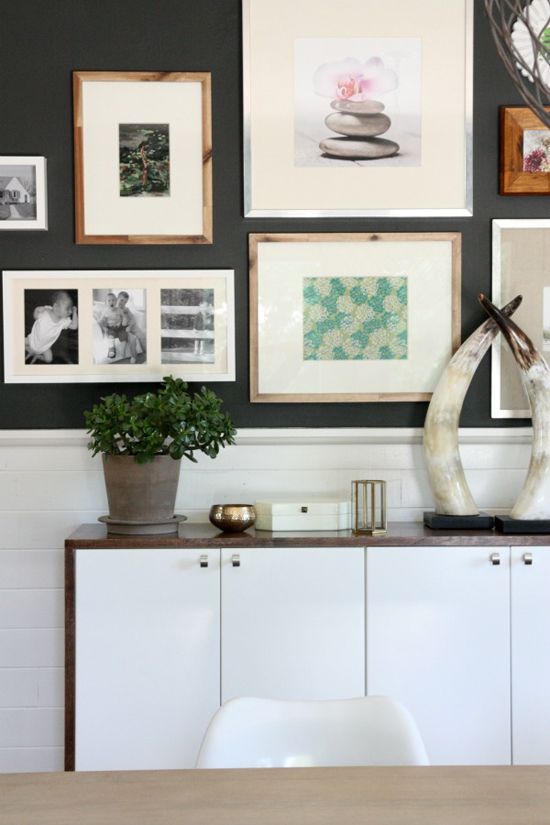 Chris and Julia did it.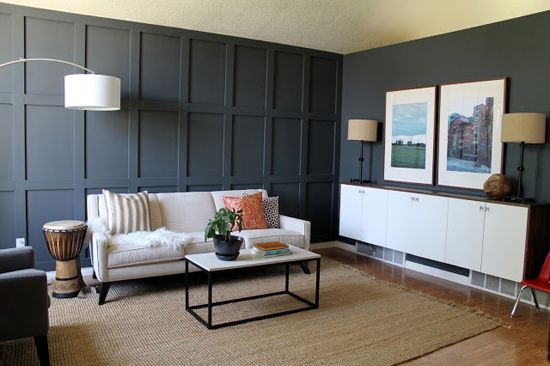 Anna did it.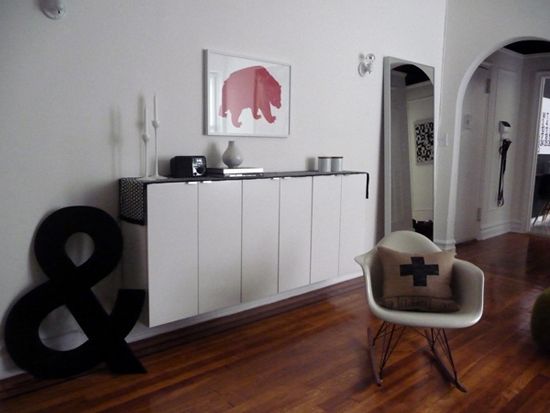 Just to name a few.
Next up, we're going to do it!
Since moving in most of the work we've done in this house has been decorating. We're purchasing furniture, art and rugs, painting walls, planning rooms, rearranging rooms, etc. Aside from the dressers in our master bedroom, we have yet to tackle a real DIY project. Granted we've had some distractions since moving in (a new baby, me going back to work for 6 weeks, starting preschool, etc.), but now I am ready to get my hands dirty and make something.
So, where are we putting this fauxdenza? The plan is to attach it to the wall behind our kitchen table, replacing my thrifted bar cart and making a larger, more refined bar in the kitchen.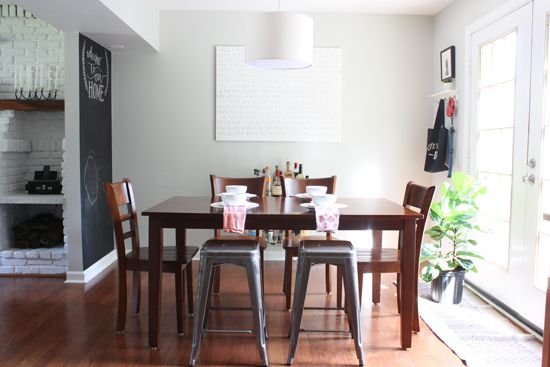 I've mentioned several times about getting rid of the vintage dresser in our living room. That dresser just happens to store a good amount of our bar glasses and tools. By installing the fauxdenza, we will also have a lot more storage space for these items. In addition, we are tossing around the idea of hanging a large open shelf (similar to the look of these) above the bar to store our glassware.
Don't expect any updates over the next week or so. I just ordered our cabinets from Ikea this morning. Yes, I ordered online and didn't go to Ikea. While this house is closer to Ikea than our last home, it's still a trip that needs to be planned out and is not ideal to bring two kiddos. The shipping was surprisingly reasonable (sometimes it's more than the actual piece of furniture) and worth it to save the gas and time. The pieces should arrive next week and hopefully I can convince Jordan to get started sooner than later. Once we do I'll share the entire process with you all.
I'm back in the DIY game.