As you probably noticed, I put my HTML skills to the test this weekend (with the help of my brother and some late night SOS texts) and updated the blog layout. It's not finished and still needs some tweaking, but I'm loving the fresh look.
We had a busy weekend traveling away for a wedding (Congrats Matt and Jess!) so there wasn't much time devoted to blog prep.
Since we just finished up the first full week of preschool, I thought it fitting to share some first day of school photos of our Lucybug.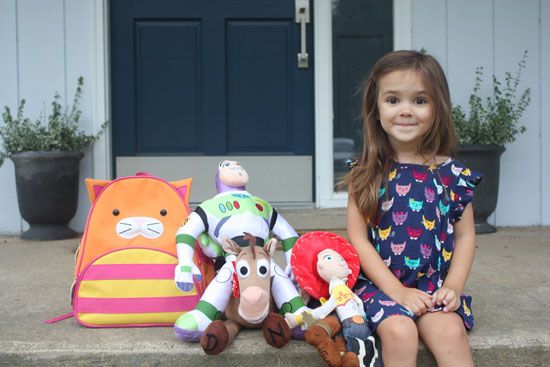 Of course her friends had to be in the photo with her. The Toy Story crew never leaves her side. Jessie is the favorite. TS2 also gets watched every single day in our house.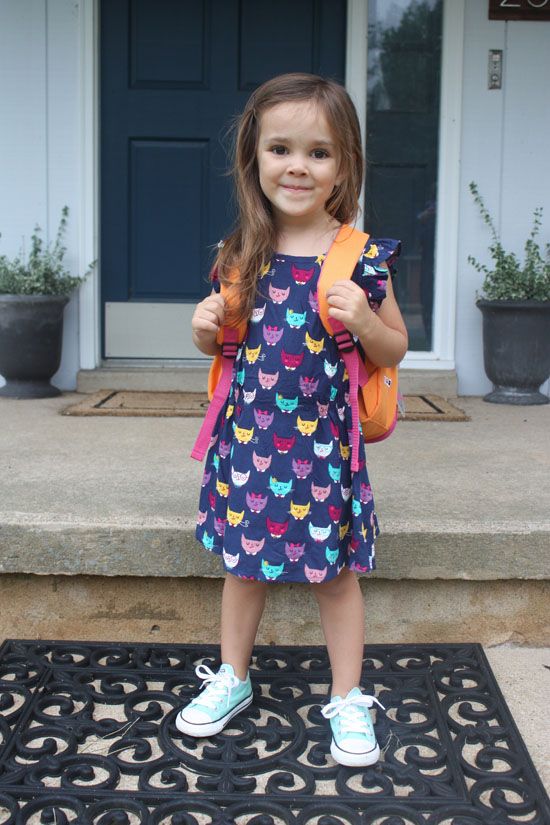 We were so proud of our big (little) girl and how great she did for her first day of school. We were nervous about dropping her off and leaving, but not a single tear was shed. She was a little nervous in the beginning and has been bit shy this first week, but she did great.
I am really looking forward to this year of school and all the fun adventures and experiences it brings.