Back in January I mentioned that my goal for the guest room was to go all white and gold. I love the clean and simple look of all the pictures I had pinned as inspirations for this space. When it came to actually implementing the white and gold theme, I came to a halt. What I was planning for the room just seemed too plain. I wasn't sure I could pull off the gold and white without the room looking stark and unfinished. As I'm sure you all noticed, the guest room was put on hold for a while for this reason (that and the fact that it took me weeks to prep, prime and paint a pallet).
I began to scour the internet and Pinterest to see if I needed to slightly alter my theme for the room. I fell in love with the idea of adding bold black as well as pale pink to the mix.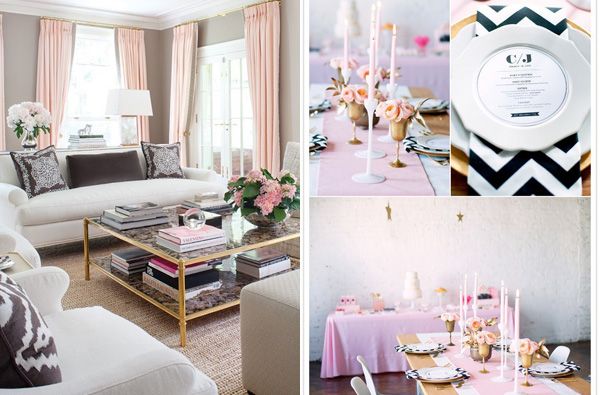 Two weekends ago I took a somewhat impromptu trip to Ikea. Let's face it, most of my Ikea trips are last minute and impromptu. Anyway, I picked up a few key items for the guest room.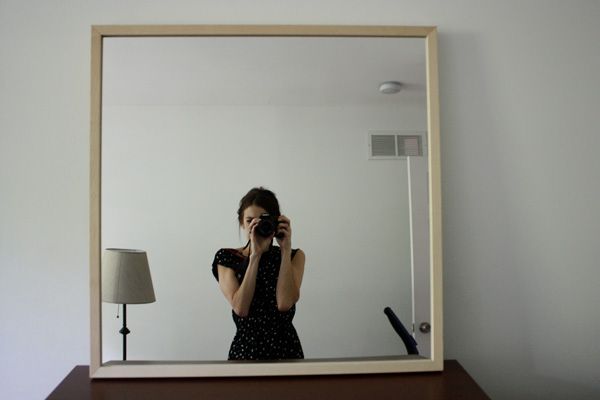 This is one of two mirrors that I purchased for the room from Ikea. This one is pretty large (the width of the dresser) and the other one is a long skinny full length one. I purchased both in an unfinished birch wood so that I could paint the frames. One, if not both, of the frames will be gold. The second I haven't decided on, yet. Because of the size of the space, paired with the face that the lighting in the room is horrible, mirrors will be key to make the space look larger and brighter.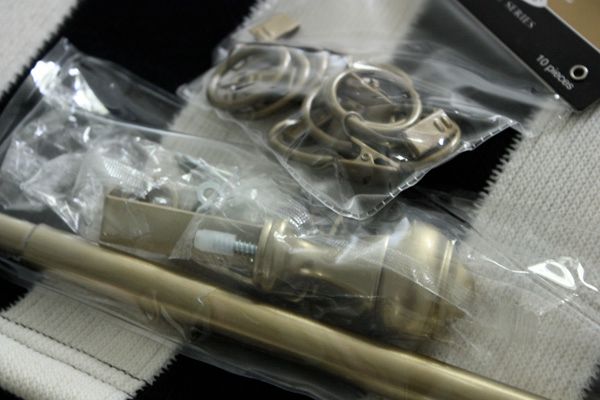 Gold hardware to be used to hang the no sew curtains I plan to make.
Speaking of curtains, here is the pale pink fabric I purchased to make them (the pink isn't this washed out in person). I plan to make the curtains in a similar fashion to the no sew crib skirt I made for Lucy's nursery. Under the curtain fabric you can see the black and white striped Ikea blanket I stole from the living room and relocated in the guest room.
I also found this great decorative bowl at Ikea. I love the black and gold hammered look along with the unique oval shape. For now it's sitting on the bottom shelf of the night stand I dip painted.
Those are just a few of the new pieces I picked up for the guest room. I still have the painted candle holder, vintage suitcases, refinished wine crate and gold frames. This weekend I plan to tackle my no sew curtains. Let's see if end up returning to the fabric store or if I have success with my first attempt at homemade drapery.