Side note: I wrote this post a few weeks ago and we've already made some minor changes in this powder room. Mainly, we now have faux wood blinds to keep our neighbors from watching us do our business.
You might remember
this post
where I professed my love for the Allen + Roth frameless mirror I purchased from Lowes. When we mov
ed I knew I wanted to find a great place for this mirror again. I saw a photo on Pinterest and fell in love with the idea of two identical frameless mirrors in a master bath. Unfortunately Lowes no longer sells this mirror and all the identical ones of other websites are over $200! (I paid $79 for this one at Lowes.)
As I mentioned before our house had been completely renovated before moving in. While the powder room was one of the freshly updated spaces, I'm not crazy with how it was updated. Specifically the mirror. It's bulky and a little too matchy-matchy with the cabinet for my taste.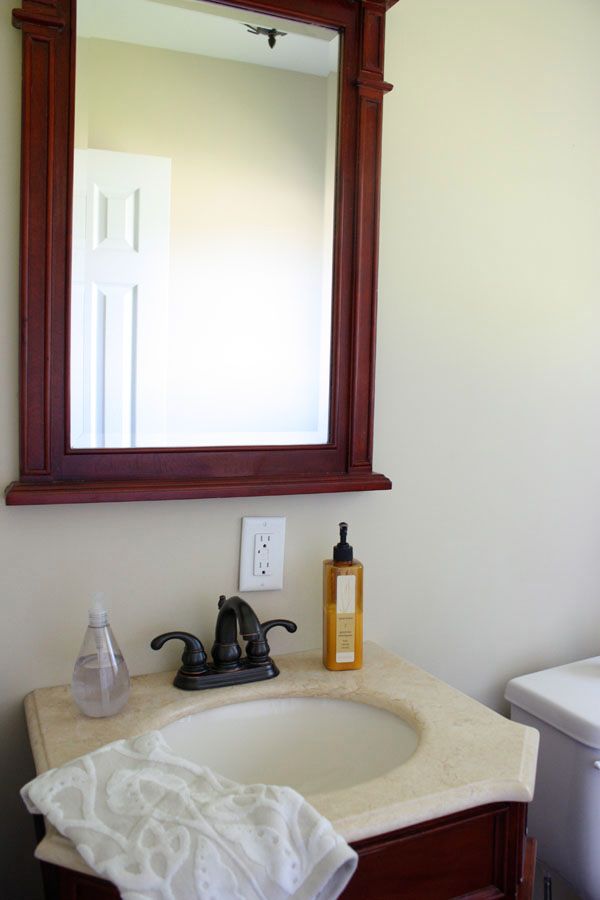 I decided to do a quick and easy swap and hang the frameless mirror in this space.
The new mirror instantly opened up the room. But that light fixture is another sore sight.
A side by side comparison: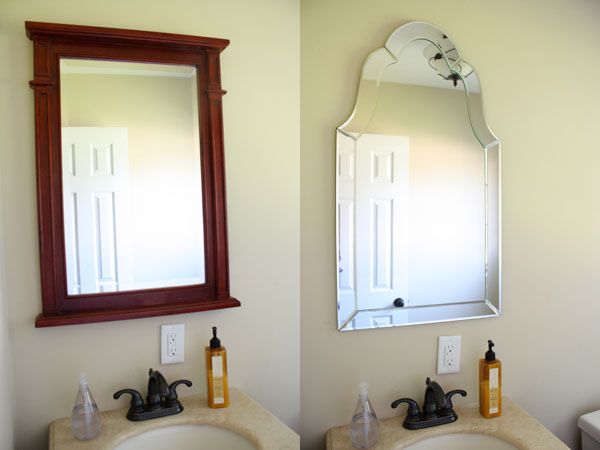 Without the frame the space looks more open and not so heavy above the sink.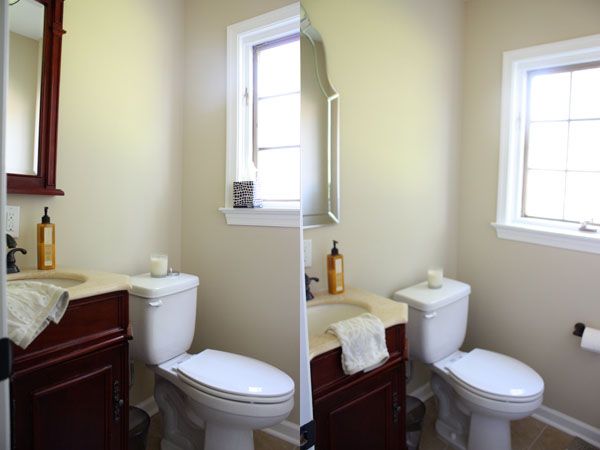 Here's the view of the room from the door towards the window.
Sidenote: I bought that bath rug on clearance from Target. Love it, but it's so thick the door won't pass over it, so it ends up pushed up against the corner of the powder room. Ah, you win some you lose some.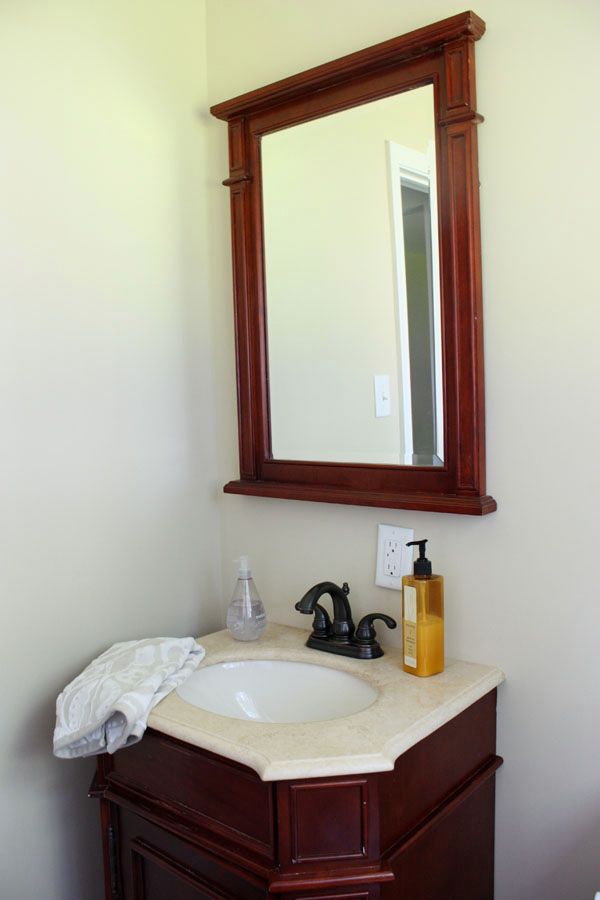 Since this is a room that people don't see often, I'm not in a huge rush to tackle painting and changing things up. We lucked out that the room is finished and updated, so we can live with how it looks for now.
Still to do in the powder room:
- Paint the walls (Benjamin Moore 'Moonshine')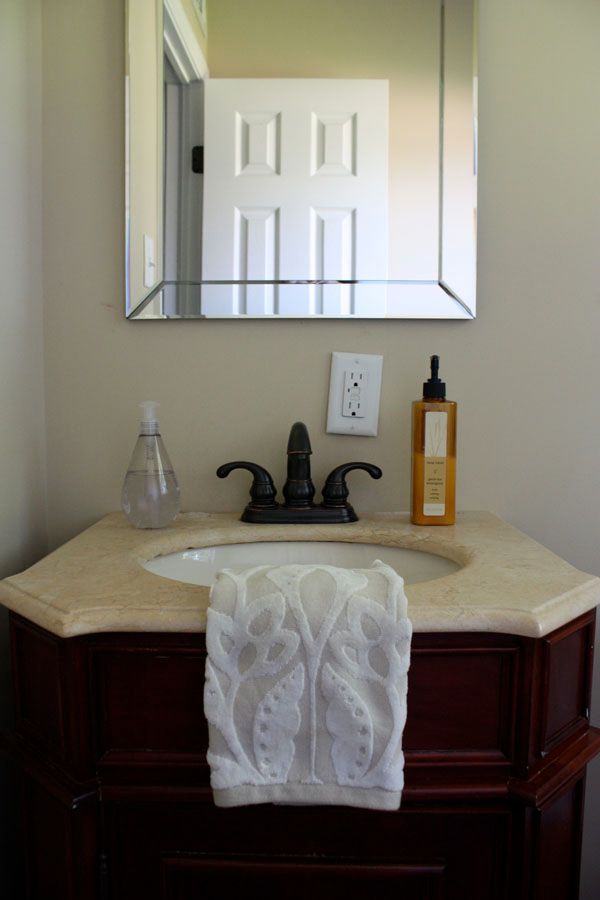 I guess I should add "fix that crooked outlet" to the to do list.