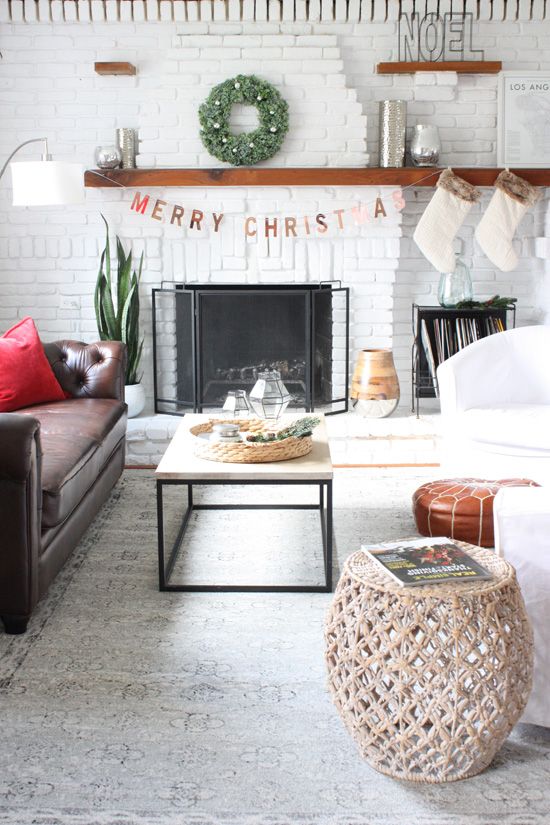 Guys... I bought another rug.
You may or may not know, but I have a problem with buying rugs. I'm addicted to RugsUSA and can't help but peek at their website every time they are having one of their mega sales around any and all holidays.
Of course we didn't NEED a new rug. But this 9x12 beauty for just $116 and FREE shipping that arrived at our door in less than a week? SOLD. So why did I buy a new rug?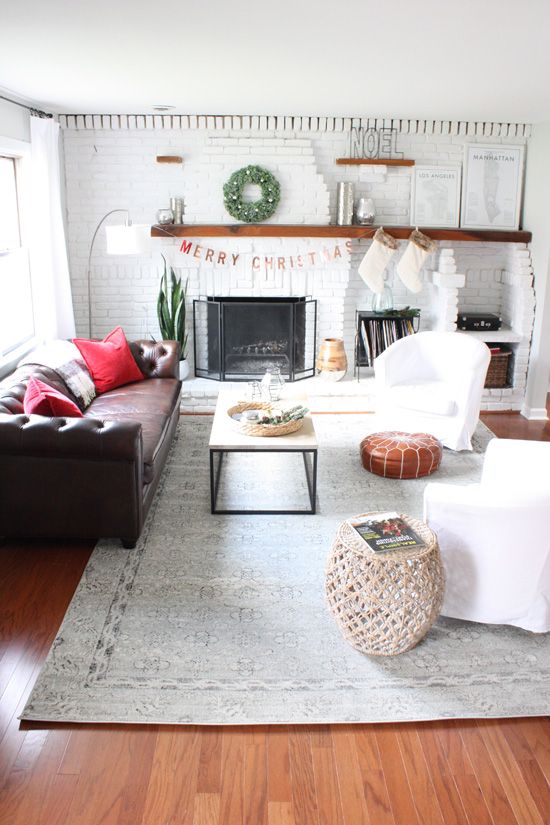 Let's rewind a bit. This is the 5th rug we've had in this room in almost four years. I know, I know, but bear with me. When we first moved in I put our cow hide rug (Rug #1) in front of the fire place with an old Target rug (Rug #2) behind the couch. The cow hide was a great rug and I love what it did to the space visually. But after time I realized it's definitely all look and no comfort. Plus occasionally it smelled weird, I guess that comes with cow hide. For a living room I wanted something cozy and comfortable.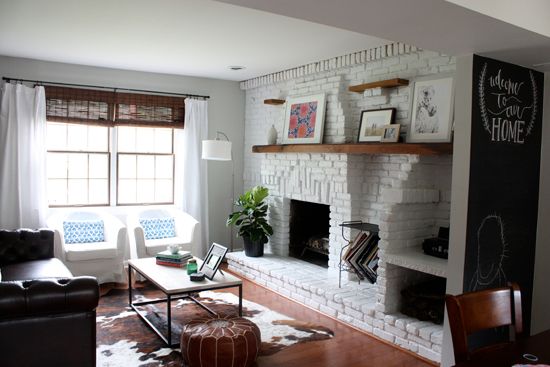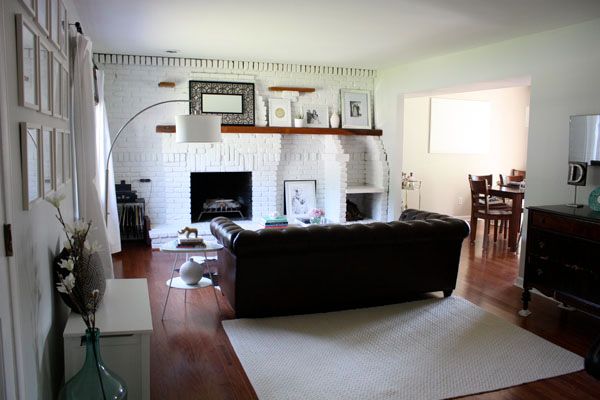 The rug behind the couch created a great space for the girls to play, but it was old, stained, and not very soft. Besides it was only meant to be a temporary solution.
Enter Rug #3. My first RugsUSA purchase which began the obsession.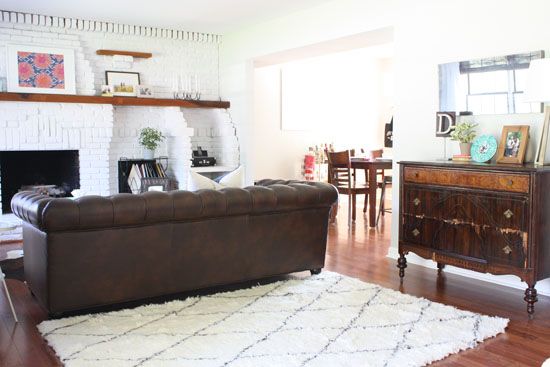 It was soft, comfortable and pretty. I was in love with the Moroccan design and was channeling the living room of my favorite, House*Tweaking. This rug was a pretty good deal for just $163. You can read more about purchasing that rug
here
and
here
.
After some time I began to dislike the idea of people walking into our house and being greeted by the back of the couch. I wanted the living to feel as large as it really is and by cutting the room in half with the couch in the middle I felt like we were wasting so much space. We rearranged the furniture to open up the room, which quickly told me we needed a larger rug. I still loved the look and feel of the shag, so decided to go for a larger, similar style which a fresher look. (Rug #3 temporarily lived in our family room.)
This has been an awesome rug. Easy to vacuum and it's light and bright. Exactly what I wanted for this space. Although I don't remember the exact price I know I paid just under $200 for a 9x12. It wasn't super thick, but I was ok with that. I figured the shag was soft enough for the kids to play and the color was what I wanted to brighten up the space.
This room gets a ton of use. The girls play all over it and the floor is usually covered in Barbies, puzzles, crayons and much more.
Lately the shag has begun to overstay it's welcome. It's been a year and a half, but I've noticed that the exposed rug has started to become gray and dingy while the parts where the furniture cover are still bright and white. I'm nervous to try and shampoo it after reading Dana's disaster which ultimately led her her just buying another rug anyway. My biggest peeve is that I'm tired of vacuuming up legos and stepping on buried Barbie shoes and finding hidden cheerios or other food among the shag. Like I mentioned, I always peek at RugsUSA during their sales just to keep some things in mind. On Black Friday I was pleasantly surprised when I found a 9x12 gray and white rug listed for just $116!! I seriously couldn't believe it. It must have been a rare deal because it's no longer even listed on their website for me to share with you. At that price with free shipping, I couldn't pass it up.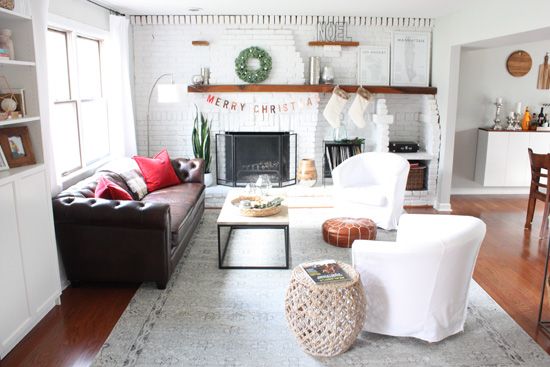 The new rug arrived in less than a week and I love it! The gray/black tones in the rug really warm up the space. Our red
Pottery Barn velvet pillow covers
will go back to the regular Ebony color after the holidays and I think they will look even better. The rug is still very soft to lie and play on, my kids haven't noticed a difference. :) Tiny toys are easy to spot and have saved my bare feet.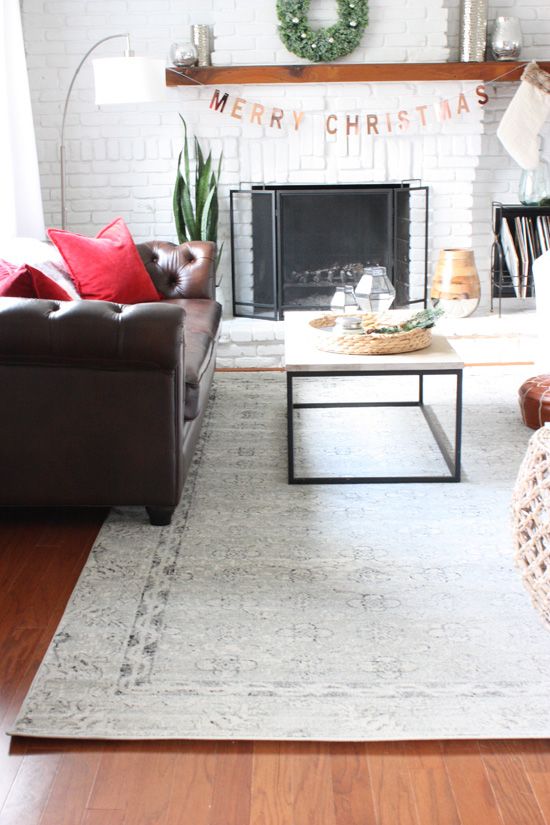 The pattern is so pretty and perfectly compliments the rest of the room. I'm thrilled with this rug
For a full tour of our living room including a resources list, check out this post.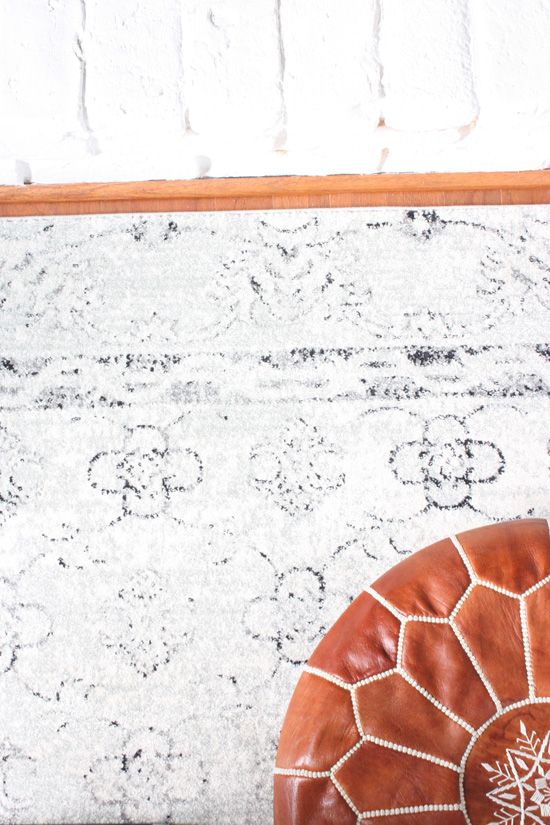 And finally, because I love doing this sort of thing, let's check out how the living room looked before we moved in..
and how things look today.